Our new hands-free homing process, which allows people to adopt a cat through the coronavirus crisis, has seen its 1,000th cat go to a new home!
Many of us are getting used to a 'new normal' due to restrictions from the COVID-19 lockdown, and that includes charities like Cats Protection.
In order to continue to be #HereForTheCats and find the moggies in our care loving new families, we've had to adopt a brand new way of rehoming.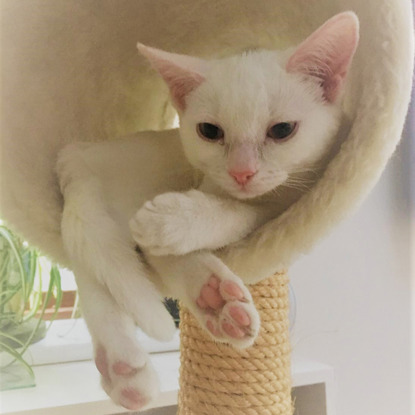 Our hands-free homing process involves members of the public finding their purrfect match online, and then us delivering their new companion to their door, all with no human contact.
The scheme has already been a huge success, with more than 1,000 cats delivered to the doorsteps of their excited new owners.
Zoe and Zizzi, a mother cat and her kitten, are just two of the moggies we have homed in this way.
Their new owner Jenny Ball said: "We've been looking for cats that would be right for our family and when we saw Zoe and Zizzi on Haslemere Adoption Centre's Facebook page, we knew that they would be perfect. The contactless process was really straightforward; just a few phone calls and some paperwork and then, the next thing we knew, we had a date for their arrival.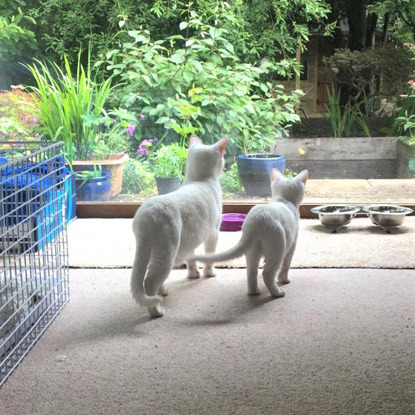 "Since they arrived, the children haven't left their side, even sleeping in the room with them and the cats seem to be lapping up all the attention. They have found their favourite spots; Zoe likes the window seat and they both like to snuggle in their cat tower."
Mark Beazley, Cats Protection's Director of Operations, said: "Much of our work was paused following government advice and our priority was the ongoing care for cats already in our centres or with fosterers. Keeping an open mind about how we've done things in the past has been important as we review and adapt to new ways of working. Hands-free homing has been a tremendous success – hopefully only the first of many."
If you would like to adopt a cat through our new hands-free homing process, visit www.cats.org.uk/hands-free-homing to find out how.