Why you should adopt a cat – top 5 reasons.
Choosing to welcome a feline friend into your home is a big decision, but it's a decision you definitely won't regret making.
Cats make perfect companions, always there to welcome you home and entertain you with their amusing antics, and if you choose to adopt, that's even better!
Cats Protection has thousands of unloved and unwanted moggies waiting for a friend, and you could be their hero by offering them a warm and loving place to call home.
If you need a bit more purrsuading, here are just some of the reasons why a cat will make your life complete…
1. Cuddles are aplenty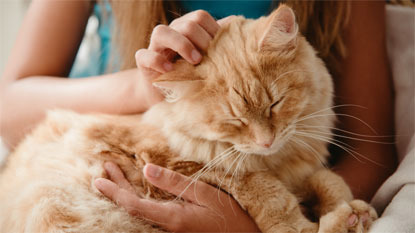 After a long, hard day there's nothing better than snuggling up with your furry pal. Listening to their soothing purr is the perfect way to unwind and forget about your worries and stress. Plus, having a cat on your lap is the best excuse to not do the washing up.
2. They help with your workload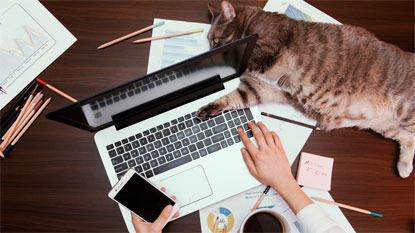 That important stack of papers or your warm laptop are likely to be irresistible to your moggy, so they will be happy to keep you company while you work. Just don't expect them to stay awake long enough to get all their typing done.
3. Playtime is always fun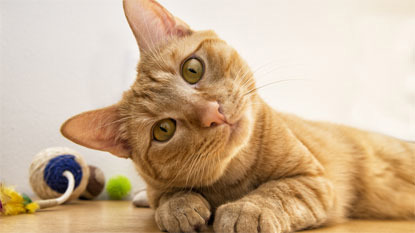 Jumping, pouncing and chasing will be some of your kitty's favourite pastimes, and will provide you with lots of entertainment as they skid across the room and leap out when you least expect it. Ideal for improving your reflexes!
4. They make you seem sane
Whether rolling around after a sniff of catnip, snoozing in the sink, or squeezing into the smallest box, your cat's crazy antics are guaranteed to make you look perfectly normal by comparison!
5. They are alarm clocks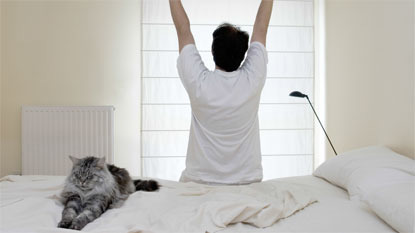 If you find it difficult to get out of bed in the morning, your feline friend will probably be happy to help you out. There's nothing quite like a hungry kitty howling for their breakfast to rouse you from sleep – it will do wonders for your morning productivity.
Now we have convinced you to find your own crazy cat pal, take a look at the moggies waiting for homes in your area.