Sparky, who was found with a broken jaw, recovers from surgery and finds a new house to call home.
Poor Sparky turned up as a stray at local stables. The owner of the stables could see there was something wrong with his mouth but it was 10 days before she could catch him and alert her local Cats Protection, the North Ayrshire Branch.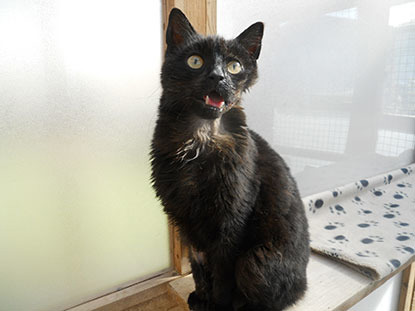 Poor Sparky was found with a broken jaw
The branch took Sparky straight to the vets where he was found to have a badly broken jaw. He was unable to eat food or lap liquids so he was absolutely starving and filthy as he hadn't been able to groom himself.
We never put a healthy cat to sleep so he went in for surgery the next day. It was a success, he was then was able to eat again and put some weight on. Sparky became a very loving and alert boy, always ready to purr and play. He's only about eight months old so he's a real live wire!
Sparky has settled well in his new home and is much loved.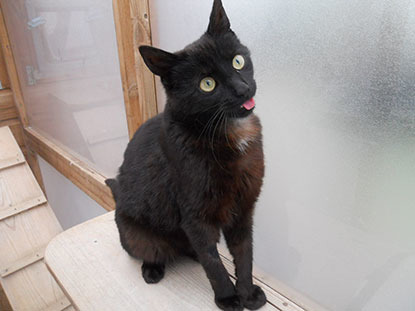 Sparky is settled in his new home
To find cats needing homes near you, use our find-a-cat search at www.cats.org.uk
This story was first published in The Cat magazine, Autumn 2015