Classroom talk inspires cat-themed school fair to raise funds for Cats Protection.
This post has been written by Kelly Matthews, a Community Education Officer at Cats Protection
On 24 February, I ran an educational Cats Protection workshop for reception children at St Brides Major Church of Wales Primary School.
The workshop talks a little bit about the charity and also covers cat care, understanding cat behaviour and the importance of respecting cats and all animals as well as responsible pet ownership.
Following the education talk, the class was inspired to hold their own cat fair! The class teacher, Mrs Saal invited me to attend the fair that she, her teaching assistant and the children would be organising on 17 March.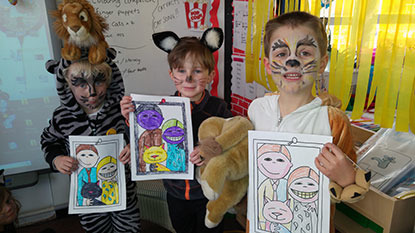 Mrs Saal's class (who were all dressed as felines – teachers included) in turn each stood up to reveal very interesting facts about cats to everyone, some of which the rest of the school didn't know. They then went on to sing a rendition of Tom Jones' "What's new pussy cat?" which was very funny and so adorable.
I said a few words about Cats Protection and they then invited all the parents and family members to have a look at what was on offer on their cat stalls. They varied from yummy colourfully decorated cat cakes made by all to cat clay sculptures, cat finger puppets made by the children and Tsuguharu Foujita art appreciation prints that the children wrote cat-related words on which were sold individually. I also contributed to the sale by making a Cats Protection lucky dip box, which had a few fun goodies and seemed to be a hit with the children.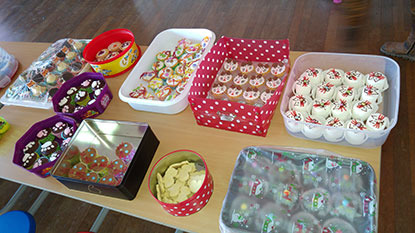 I also judged a colouring-in competition and chose three winners who were thrilled about their prizes. They each received a Cats Protection pen, wrist band, crayons, cat notebook and an Easter treat.
It was a great morning had by all and I was enthralled by everything that the teachers and children had done.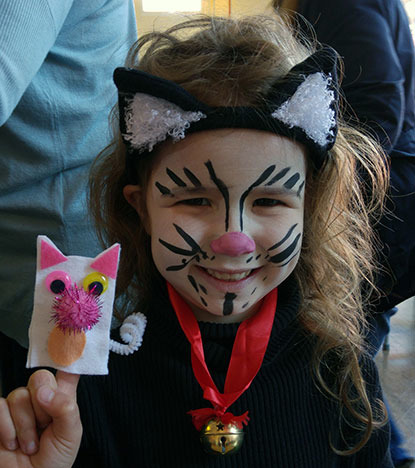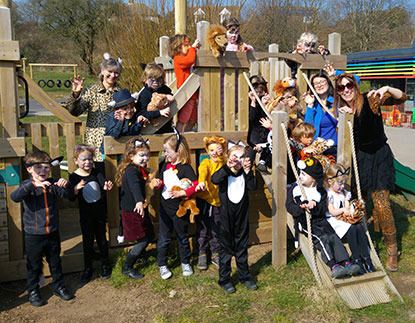 The school managed to raise £187.05! The donation was kindly received by the nearby Cats Protection Bridgend Adoption Centre.
What a fantastic school they are for running such a lovely event and for raising funds to help the cats in our care.