Why a cat's purr has a therapeutic benefit for their owners.
Today, 19 January, has been dubbed Blue Monday and is reported to be the most depressing day of the year. Whether it's the cold weather or the aftermath of the Christmas excitement, January can seem rather miserable.
But there is a way to combat the gloom: research carried out in conjunction with the Mental Health Foundation has shown that owning a cat can help lift the spirits and a cat's purr is widely recognised as having therapeutic benefits for humans – some find that it even helps with medical conditions.
Long term Crohn's disease sufferer Leona says that her cat helps her get through her health issues:
"My name is Leona, I am 26 years old and I am the owner of Snowball, a beautiful white cat with tortie markings. I adopted my cat nearly three years ago from the Stonehaven Branch of Cats Protection because I was struggling with depression and loneliness.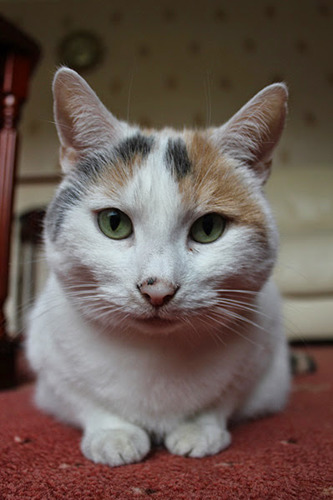 Snowball
"For the past 15 years I have been battling with a very severe form of Crohn's disease and for the past six years I have been suffering with depression and anxiety. Crohn's disease affects the digestive tract so over years the I have had to have surgery to remove parts of my intestines and I am currently having to be fed through a tube that goes directly into my stomach as the Crohn's has damaged my oesophagus.
"Due to these health problems I spend a lot of time at home by myself and because of this I sometimes feel alone and isolated. I am very glad to say that this has all changed since adopting Snowball, I honestly could not have asked for a better a furry friend.
"Snowball purrs a lot which is very beneficial for me as there is something about a cat's purr that is so soothing. Having a chronic illness like Crohn's can be extremely stressful and it can also cause extreme anxiety so listening to that soothing purr while stroking Snowball can really help me to relax and de-stress.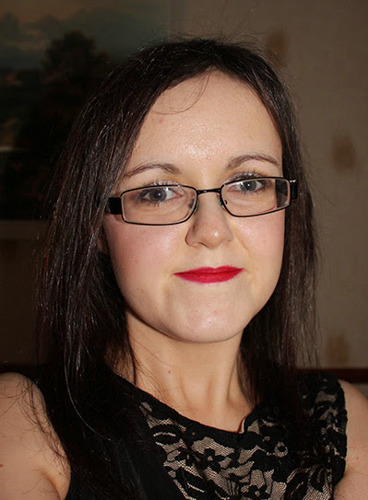 Leona
"No matter how sad or depressed I feel Snowball always manages to make laugh. It can be something simple like her rolling around on the carpet trying to show off or it can be her jumping into a really tall box and then wondering how she is supposed to get out. They always say that laughter is the best medicine and in my opinion I think that this is very true."
We have released recordings of cats' purring to ease the stress of Blue Monday – the soothing sounds of Phoenix, Buddy and Maddie purring are below.
Find out more about Cats Protection and adopting a cat by visiting www.cats.org.uk/adopt-a-cat