Best of pals or greatest enemies – how to tell if your cats are friends.
Do your cats curl up together with their bodies all intertwined? Or do they 'time share' a favourite armchair or room in your home?
You may think that your cats seem perfectly happy together, and perhaps they are, however it is often the case that many cats are not as sociable with one another as first thought, especially given how subtle their body language can be.
A new survey by Cats Protection has shown that almost half of owners with two or more cats are confusing signs of their much-loved moggies at war for signs of feline friendship. Baffled owners incorrectly thought that cats flattening their ears back, grooming a particular area of their bodies and taking turns to sit in certain areas of the home meant that their kitties were living in harmony. Meanwhile two in five cat owners think that positive behaviours, such as walking around with an upright tail, touching noses, rubbing against each other and fighting with their claws tucked in, are actually signs of negativity.
"The behaviour of cats is subtle and it's easy to misread the signs because cats have descended from the African wildcat, a solitary hunter, which didn't develop the complex facial measures to show a wide variety of expressions" says Nicky Trevorrow, Cats Protection's Behaviour Manager. "There are signs that cats like each other but also there are signs they are only tolerating each other or not getting on at all. These signs include spraying, house soiling, over-grooming or becoming withdrawn."
Our handy visual animation gives tips on how to spot whether your felines are friend or foe – watch the video here:
This year, we've seen an 18 per cent increase in the number of cats coming to our adoption centres to be rehomed because they do not get along with other cats. This is really just the tip of the iceberg because we have an addition 250 volunteer-run branches who also take in unwanted cats.
Cats looking for a home with no other pets
Pebbles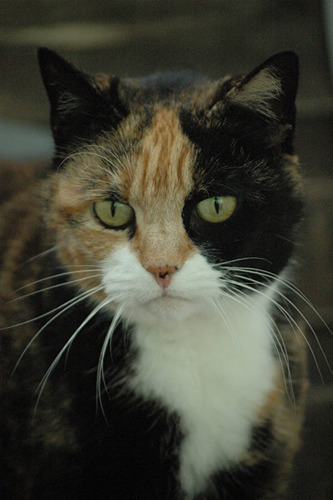 Pebbles is looking for a new home
Thirteen-year-old Pebbles was handed into our Dereham Adoption Centre because she did not settle with other pets in the household. She was initially adopted by a local lady but came back into our care after a few days after her owner felt she wasn't happy living with the other cats in the house, shown primarily through aggression. A shy lady, she prefers her own space and would love a one to one situation or mature, quiet family to join.
To adopt Pebbles contact the Dereham Adoption Centre on 01362 687 919.
Sooty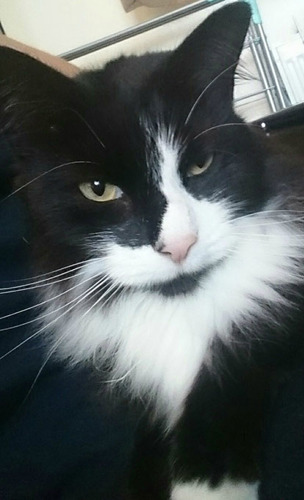 Can you offer Sooty a home?
Our Gosport Branch took three-year-old Sooty into care because he wasn't getting on with the cat and dog in his home. Since being the only cat with his indoor fosterer, Sooty has been very friendly and cuddly. His fosterer Nicky says: "Sooty can't seem to get enough of a fuss!"
To adopt Sooty contact our Gosport Branch on 02392 582 601.
Phoebe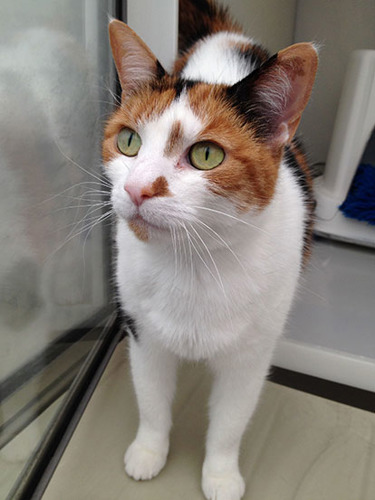 Phoebe needs an understanding owner
Seven-year-old Phoebe came from a home with other pets but she really didn't get on with them. The stress was making her ill so we was handed over to our Nottingham Adoption Centre. She's now looking for a loving, understanding home where she will be given time and patience, with no other pets and no children.
To adopt Phoebe contact the Nottingham Adoption Centre on 0115 938 6557.
We recommend introducing unfamiliar cats to each other very slowly, so that they have enough time to peacefully integrate with each other. A rushed introduction can often result in cats cohabiting under stress which can lead to behavioural problems and a potentially lifelong conflict between the cats. Read more about introducing cats to other pets.