Whether you prefer a black cat or a cat with stripes, you'll find the cat for you this London Fashion Week.
Today marks the beginning of London Fashion Week, a mainstay in the calendar of keen fashionistas. In an alternative to the fashion catwalk, we have put together a list of our next top models – the purrfect cats in our care waiting for their fur-ever homes.
Whether you're looking to buy into Spring/Summer's stripes trend or you've got a penchant for designer labels, you'll find a cat to suit you.
Charlie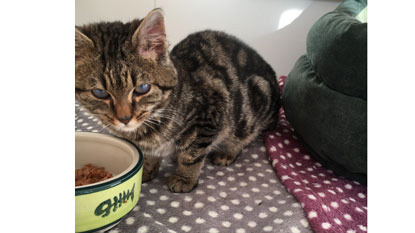 Embracing this season's trend for stripes and showing off his bright blue eyes, Charlie would make a welcome addition to your home. Ideal for a family with older cat-savvy children or a couple, he's a very sociable cat, proving that style can also have substance. A handsome six-month-old kitten, he was born with impaired sight but doesn't let it affect his personality.
If you'd like to give Charlie a home, please contact Harrogate Branch on 01423 889 598
Cleo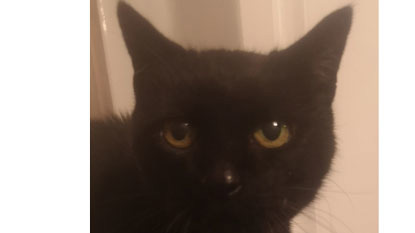 They say that black never goes out of style and Cleo is the epitome of style. At 14 years old, she is a vintage beauty with an affectionate nature. She makes the perfect companion but will need some extra love and attention. As she has diabetes, she needs daily injections – although she handles them in a fuss-free fashion.
If you'd like to rehome Cleo, please contact Coleraine branch on 07488 527 707
Chello and Gucci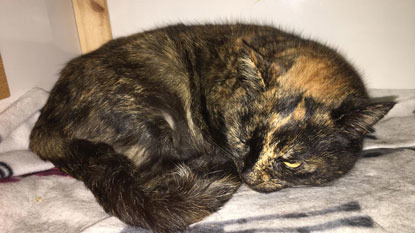 A sophisticated pair with monikers to match, these moggies are seeking a home to call their own. Approximately six years old, Chello and Gucci came into care when their owner sadly passed away. Gucci is a black female, while Chello is a dark tortoiseshell.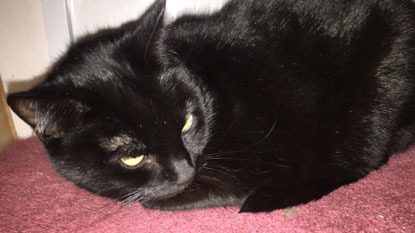 Both girls can be shy and nervous around people but once they get to know you, they love a fuss. Chello has a previous pelvis injury that will need looking after. Due to Chello's condition and because the girls have never been outside, Gucci and Chello are looking for an indoor only home with no stairs.
If you'd like to home this fantastic duo, contact Bedford & Biggleswade on 0345 260 2505
Wicksie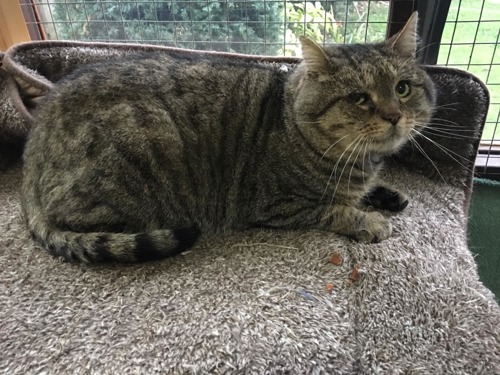 Wicksie is quite the cutie – definitely a trend-setter rather than a follower. Originally a stray, he developed a terrible mouth infection that unfortunately caused his eye to become infected too. Despite being treated, the muscles in his face will never regain their full strength, making his right eye slightly sunken. He is also recovering from a wrist injury and will require daily pain medication. Even with all of this, Wicksie is an affectionate boy with an amazing purr.
Can you give Wicksie a warm bed and a few treats? Please contact Bedford & Biggleswade on 0345 260 2505
Tabby and Mim
This fashionable duo are looking to be homed together as indoor cats. A pair of eight-year-old sisters, Tabby and Mim sadly came into the centre's care after their owner went into care. With plenty of personality, these two aren't divas – although they do both like a fuss.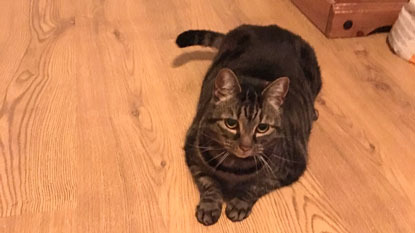 Tabby is more outgoing, while Mim is the shyer sister. Neither are particularly happy with other animals and would prefer to live with a family with older children.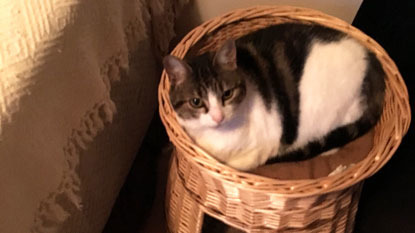 If you've got a Tabby and Mim shaped space in your home, contact Bedford & Biggleswade on 0345 260 2505.
Michael and Arthur
These two vintage beauties are looking for a quiet home that they can relax in. Michael is a shy boy with a love for the great outdoors and spending time inside on a comfy sofa. After spending 51 days in care, he's desperate to find a forever home.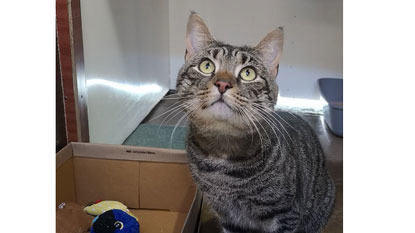 Arthur has recently undergone thyroid surgery and after being in care for 41 days, this dapper gent is looking for an estate to call his own. He'd rather have a home with plenty of peace and quiet, although he still enjoys an independent lifestyle. An eccentric gent looking to fill your home with his own unique sense of style.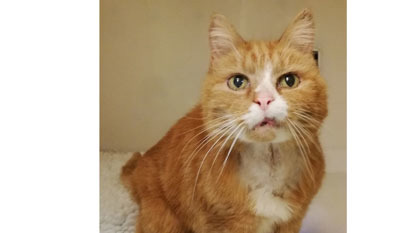 If you'd like to home Michael or Arthur, contact Downham Market branch on 01366 382 311
While we don't condone cats as fashion accessories, it's safe to say that cats never go out of style, whatever trend you're looking to buy into.
If you'd like to find your own next top model, go to https://www.cats.org.uk/adopt-a-cat where you can search for a cat in your area.