Actress and singer Carley Stenson tells us about volunteering to help animals in Africa.
This post has been written by Hollyoaks star Carley Stenson about her experiences during a challenge working with monkeys and cheetahs in Namibia
Last April my boyfriend Danny and I were fortunate enough to fly to Namibia in southern Africa. Neither of us had ever been there before but we were both very passionate about animals and their welfare and this seemed like a beautiful place to help. We wanted to volunteer and make a difference to vulnerable animals. We were very thorough and committed to our research before choosing a project to help and we soon learned that not all places are like the Na'ankuse conservation project. So I do warn others like ourselves to be vigilant.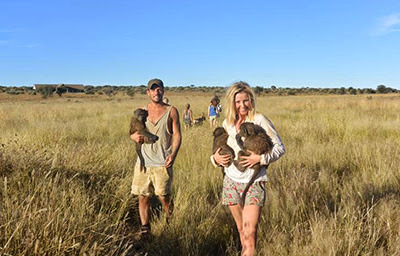 Na'ankuse means 'God will protect us' and 'God watches over us'. It is an animal sanctuary with the aim of rescuing orphaned animals and caring for them till they are fit enough to survive back in the wild. As you can imagine the latter is very important to us as they do not breed in captivity.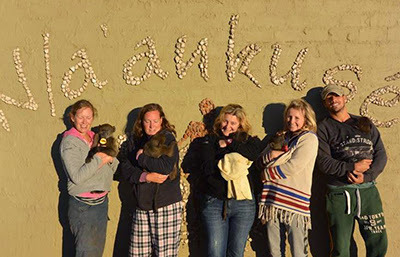 These beautiful creatures have been orphaned in many ways – the parents may have died not long after their birth and they have been abandoned with no life skills. In some cases they may have been snatched from their parents to become pets – I cannot stress enough that a lion should never be a pet!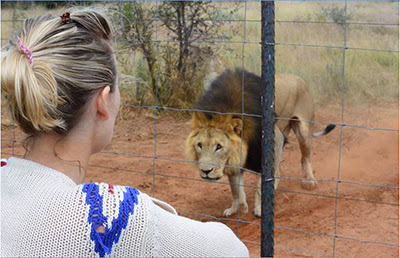 The rescued wildlife at Na'ankuse that have been humanised are unable to completely adapt to living in the wild. Na'ankuse has built acres and acres of land for these animals so they can experience the next best thing to their natural environment. 
Here's where we come in as volunteers.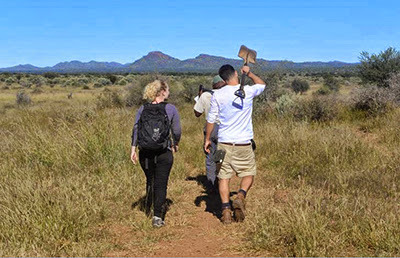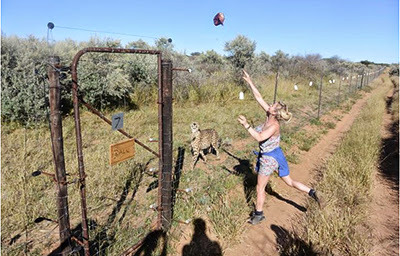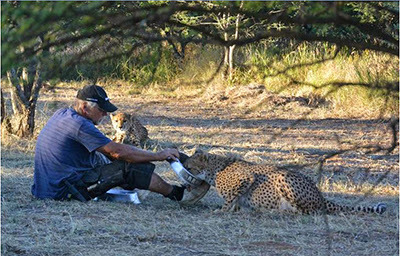 While we were camping at Na'ankuse we got to clean out the enclosures and feed cheetahs, an aardvark, horses, polecats, baboons, vervet monkeys, lions, wild dogs, caracals, ostriches, jackals and many more. We prepared their morning and nightly feeds and even helped to build new enclosures.
We scaled Naankuse's borders for signs of fence damage and cheeky little tunnels under the fences where warthogs burrow through, which in turn leaves enough space for wild leopards to follow who could threaten the creatures protected inside. One of our jobs was to search for footprints of animals in places they shouldn't be, watch back videotapes of hidden cameras and check the traps set up to catch hyenas – all to protect the vulnerable animals inside.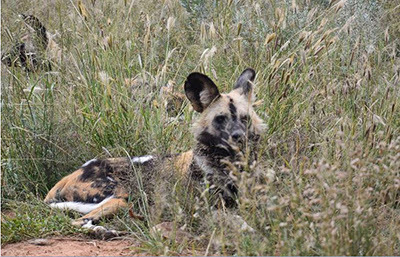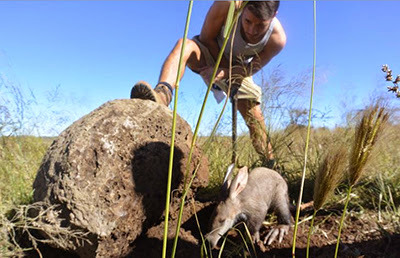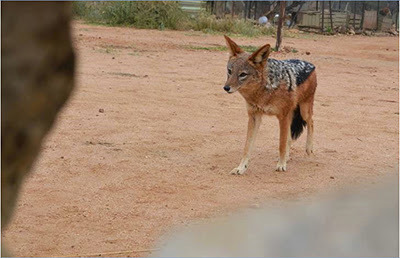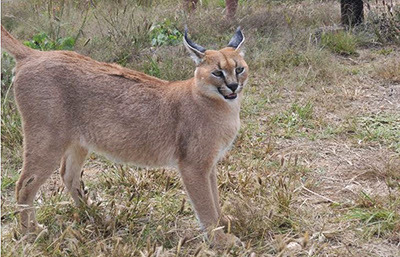 We even went out in search of a snake! Needle in a haystack comes to mind. But with a very clever tracker we managed to find it day two. Where was it?! In our showers!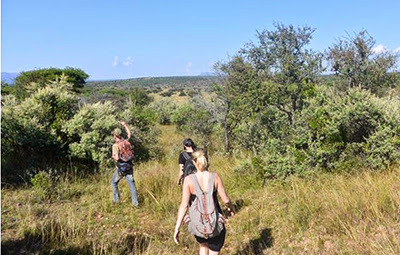 Our favourite role while we were at Na'ankuse was spending time with the humanised animals. We would go for walks with the cheetahs, sit and play with the Rock Hyrax and have sleepovers with baby baboons.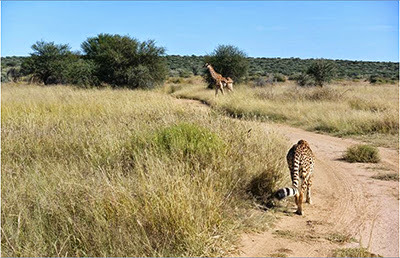 Without parents to care for them, these young animals get scared and cold at night so our job was to be their surrogate mothers till they were old enough to no longer be afraid of the dark. Ever tried to put a nappy on a baby? Try putting one on a bouncy baby baboon at 3am in a pitch black tent!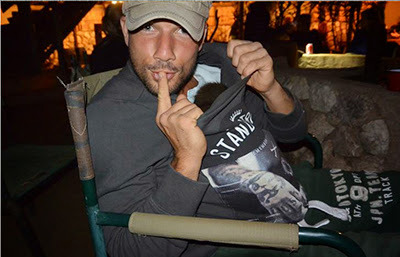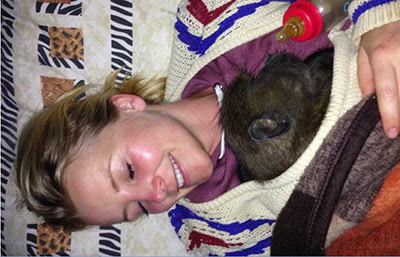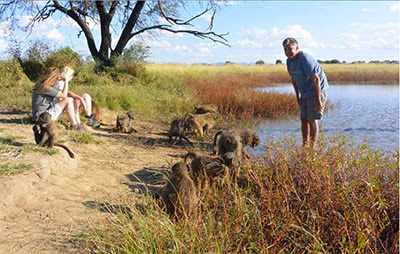 We really enjoyed our two week adventure at Na'ankuse wished we could have stayed for longer. We do plan to go back. There was nothing too challenging for us out there as even the hardest or most physical of jobs were all for a great cause. 
It was the most amazing experience. Our holiday blues have never been so strong! I urge and encourage anyone to give it a go!
But if you can't travel to African you don't need to go far to find animals that need you. Which is why I am also extremely passionate about Cats Protection. No matter how big, small or where in the world they are, if an animal needs us it's our duty to respond.
Carley volunteering for Cats Protection. Photo courtesy of Philippa Gedge
If you fancy your own challenge to help big cats in Africa, why not sign up for our Zambezi River challenge and lion conservation project? Find out more on our international challenge events page.
All photos courtesy of Carley Stenson unless otherwise stated.
This post has been written by a guest blogger. The views expressed in this post do not necessarily reflect the views of Cats Protection.