Jane Cowan from our Tyneside Adoption Centre is embarking on an incredible fundraising challenge for cats like her own Mischief Brody
Jane has volunteered at our Tyneside Adoption Centre in Gateshead since 2018, working hands-on with the cats in care to help ensure their stay is as stress-free as possible before they go on to new homes.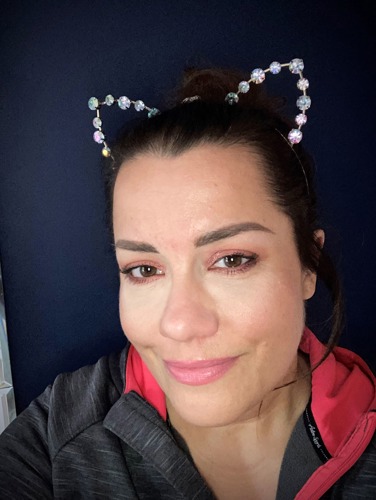 Jane is ready to take on her challenge 
To help raise money for the centre and the cats in care, she has signed up for the Million Steps Challenge.
"I have been a volunteer at Cats Protection's Tyneside Adoption Centre for over two years now," said Jane. "Every time I'm there I see the hard work and absolute dedication of the staff and, of course, all of the gorgeous kitties.
"I have a shelter kitty of my own, the infamous King of Ginger, Mischief Bodie, and I fully understand and appreciate the time, love and money that goes in to rehoming a cat. So, in the months of August and September I will be walking one million steps to raise funds for this wonderful centre. Please dig deep and help the kitties - no donation too small!"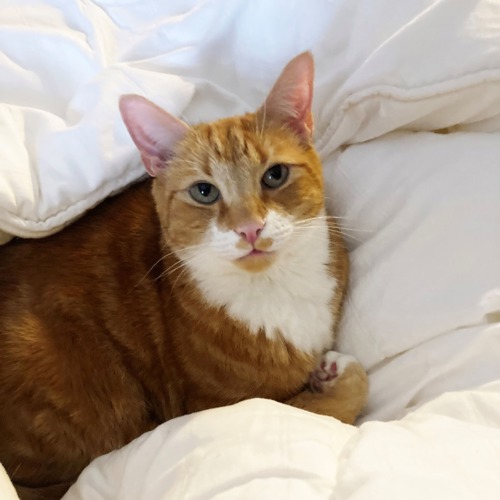 Mischief Brody, Jane's own rescue moggy
In order to complete her challenge, Jane will need to walk an average 16,000 steps a day, although she is well on course to hit her target, having hit more than 20,000 steps on some days already. To donate to her fundraiser, you can visit her JustGiving page. 
Emzi Frater, Tyneside Adoption Centre Manager said: "I can't overstate how important our volunteers are to Cats Protection. Our fab volunteers at Tyneside support us with everything from time behind the wheel to bring cats who need us into care to all the work behind the scenes on administration and social media.
"We could not achieve what we do without our volunteers and for Jane to support us through her Million Steps Challenge, we are just so appreciative – and a little in awe at all that walking she has ahead! It goes to show how much Jane cares about the cats here and being able to help raise awareness in the meantime to find them more homes."
If you would like to take part in a sponsored event for Cats Protection, visit www.cats.org.uk/challenge to find out about pre-existing challenges or get in touch with the Events team on 01825 741 960 or events@cats.org.uk