Cat and cake lovers share the stories of their Pawsome Afternoon Tea events.
Put on your apron, collect your cake tins and retrieve your rolling pin from the back of the drawer – it's time to get set for the greatest afternoon tea!
We're inviting cat lovers across the country to get involved and host your own Pawsome Afternoon Tea this April to help cats and kittens in need.
Whether you will be at home, in work or at school, invite your friends, family and workmates to join you for an afternoon of tea, coffee, cakes, scones, sandwiches and anything else you fancy.
You can enjoy some cake knowing that the funds you raise will help us to give thousands of cats and kittens a chance of health and happiness.
Registration is open now at www.pawsometea.org where you can get your very own party pack. And if you need any extra inspiration, read how these supporters became the hosts with the most…
Baking enthusiast Sharon Green raised £170 for our Brighton Branch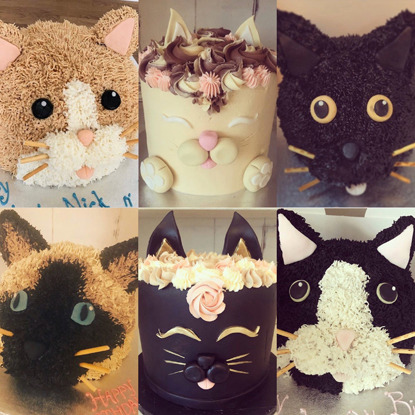 "I heard about Pawsome Afternoon Tea from The Cat magazine and I decided to take part because I'm passionate about cats and my colleagues love my cakes, so it was a no brainer!
"I held my event in August 2019 and made about 100 cupcakes to sell at work. Luckily I work in a big office so it was a sell-out event! I wheeled the cakes around on a trolley and used the materials provided in the Pawsome Tea pack to advertise the event and decorate the trolley.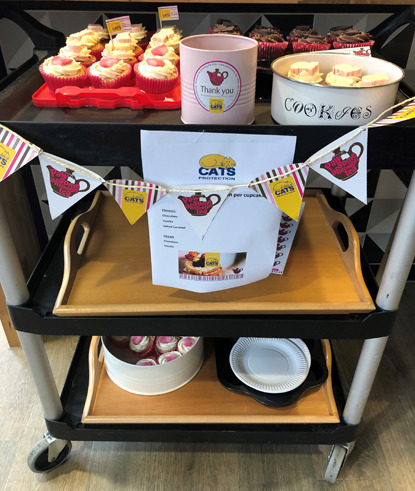 "When people can see the level of effort you have put in, like having spent three whole days in the kitchen baking cakes, it gives them more of a reason to part with their cash!
"By hosting a Pawsome Tea I feel that I'm doing my little bit to help a cause that's very close to my heart. I think my colleagues would definitely like me to take part again this year!"
Eileen Elliott's Easter party raised £278 for our Newbury Adoption Centre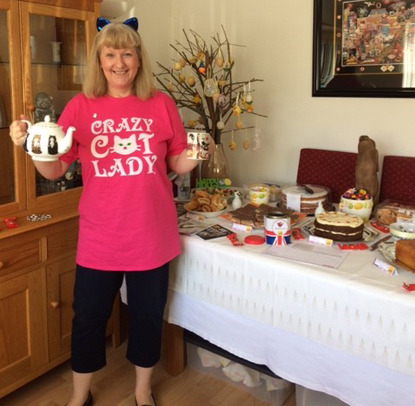 "I chose to host a Pawsome Afternoon Tea as I'm a lifelong cat lover with four cats of my own and I try to champion Newbury Adoption Centre's work where possible.

"We were really lucky with the weather for our party as our guests were able to enjoy tea and cakes out in the sun and take part in Easter games like 'hook a duck' and 'guess the number of Mini Eggs'.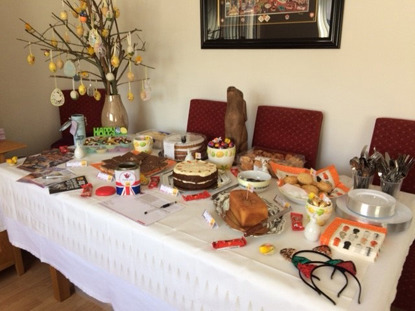 "My top tips would be to prepare well in advance, take up offers of help and don't be shy to ask for donations for raffle prizes. I sent letters to local businesses and had a really great response.
"Our four cats have given us so much joy, I will definitely continue to help other cats who are less fortunate."
Sign up now for your free Pawsome Afternoon Tea pack, filled with recipes, cake labels, bunting and everything you need to make your event the cat's whiskers.