Can you offer one of these beautiful cats a warm home?
Through the long, cold winter it's lovely to be able to snuggle up under a blanket with a hot drink. It's even better if you have a doting cat by your side.
But there are thousands of cats in our care still without warm, loving homes – can you give any of these moggies the care they deserve?
Misty
Seven-year-old Misty came into the care of our Horsham & District Branch due to a change in family circumstances.
She is a friendly, affectionate, playful girl who enjoys being groomed but lets you know when any sensitive areas are reached!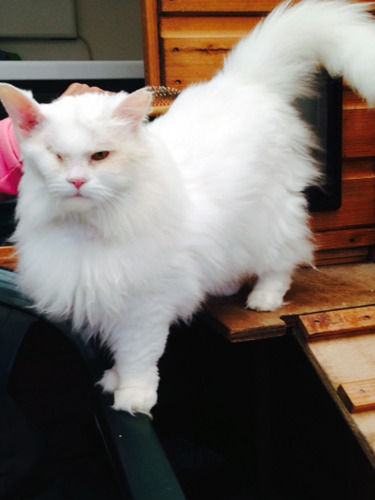 Misty had a sore eye which was causing her discomfort, and since having it removed, she's been a much happier cat. She does have sight in her remaining eye, but it is slightly limited.  She is deaf as well as partially sighted, and this means she will need a quiet and predictable home life. She would make a wonderful addition to the right home!
An ideal home for Misty would be one where there is someone around for at least part of the day and has a secure garden in a safe location where she can potter with her new owners. She'd like a home where she is the only cat.
Misty has been overlooked time and time again – we'd really like to see her in a home. If you're interested in adopting her, please contact the branch directly on their homing line 07805 654 881 or email adoptacat@hotmail.com
Clarissa
Clarissa is around 8-10 months old and is in the care of our Peterborough & District Branch after being rescued from a garage with her three kittens.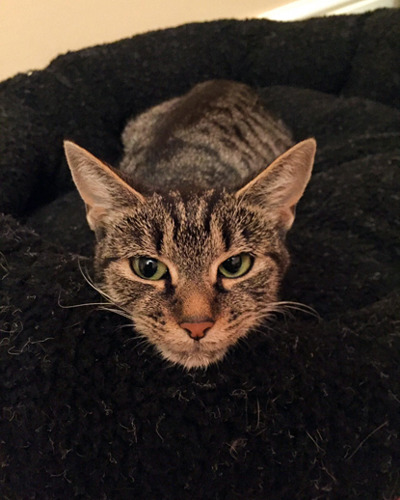 She is wary of people but happily comes for food and eats like she's never been fed before! She needs a home with experienced and patient owners, who initially won't demand too much from her. She may also benefit from being homed where there is a resident friendly cat.
To find out more about Clarissa or to register an interest in her, please call the branch on 0345 371 2750 or email cphoming@talktalk.net
Tommy and Bella
Tommy and Bella are four-year-old siblings who are being looked after by our Folkestone & Hythe Branch. Sadly, they lost their home when their owners moved and could not take the pair with them.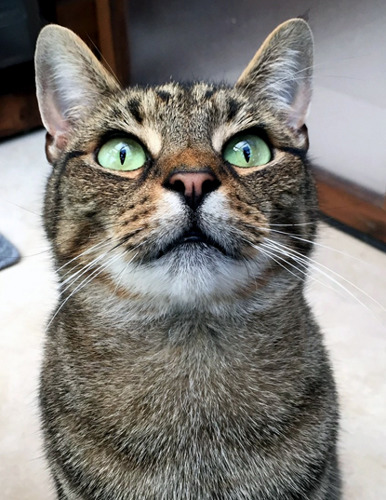 Tommy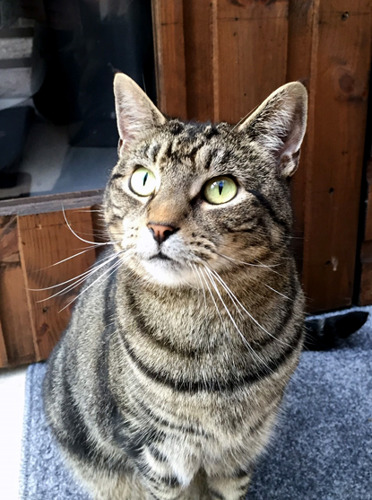 Bella
They are both affectionate and playful and would love a garden of their own. Tommy is a lap cat and will sit contentedly be stroked, whereas Bella is more adventurous and curious.
We'd like them to be adopted as a pair – if you think you can offer them the home they deserve, please contact the branch on 01303 247 540.
When adopted, all cats have been health-checked, neutered, microchipped, vaccinated, de-fleaed and wormed and come with four weeks' free pet insurance.
To search for a cat looking for a home near you, please visit https://www.cats.org.uk/adopt-a-cat