Urgent appeal: Can you donate to help Suggs and Daisy, two cats that need ear surgery?
Cats Protection is appealing for help to fund expensive ear operations for two cats in its care, so they can go on to find their loving forever homes.
Cuddly Suggs needs your help
Eight-year-old Suggs faces total deafness after having his right ear canal surgically removed and now needs an operation on his left ear due to recurrent infections and discomfort.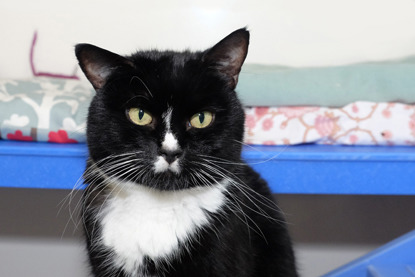 He was handed in to Chelmsford Adoption Centre early this year, when his owners moved home and their children developed an allergy to him. He had been with the family since he was a kitten, so the transition was distressing for Suggs and his family.
Deputy Manager Charlotte Boddy, said: "When Suggs came into care our vets realised the extent of infection and damage to his ears. It was obvious that he needed immediate surgery to relieve the discomfort and give him a chance at a pain-free life.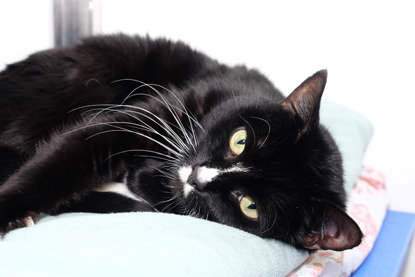 "Suggs is such a trooper, especially given the poor state of his ears. He is a sweet boy who loves a cuddle and to be scratched under his chin. It gives us great hope for a swift recovery after what has been a pretty upsetting time for poor Suggs."
If you would like to donate towards the cost of Suggs' surgery, visit his JustGiving appeal.
Can you help darling Daisy? 
Another cat facing costly surgery is six-year-old Daisy.
Soon after coming into the care of Anglia Coastal Branch, specialist vets realised that she was enduring recurring ear infections caused by multiple growths and polyps deep within her ear canal.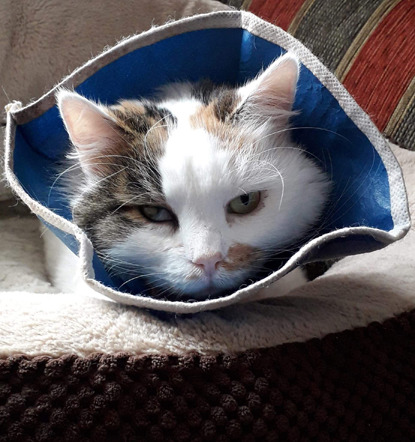 The only course of action was for a total ear canal ablation (TECA) to rid her of constant pain and irritation.
Publicity Officer Lynne Pothecary, said: "Specialist treatment comes with a price tag and for Daisy this will be over £2,000. We can only help cats with the generosity of our local community and this is where we need your help.
"Despite her obvious discomfort, Daisy is a laid-back girl who loves attention. We appreciate any donation to help fund her ear operation, so that this darling cat can have a better life."
Daisy faces partial deafness after surgery but is likely to make a full recovery. Not only will her earache come to an end, she can look forward to pain-free life with a caring new owner.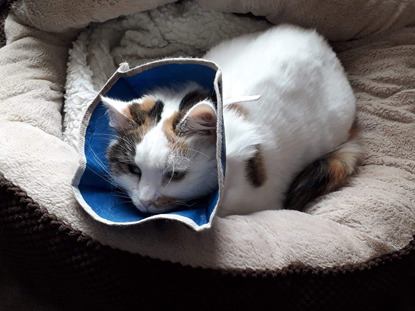 Lynne said: "Cats adapt to all sorts of disabilities, so we are hopeful that Daisy will enjoy a full life with a caring family who understand the needs of her new life."
If you would like to donate towards the cost of Daisy's surgery, visit her JustGiving appeal.
How to care for a deaf cat 
Rehoming a special needs cat requires only a little extra consideration of their condition and there are ways to help a deaf cat adapt to their environment.
Usually deaf cats will need to be kept indoors as they will be unable to hear dangers such as cars and other animals, but most cats compensate for a lack of hearing by using their other senses.
Deaf cats can even learn to recognise hand signals or recognise a flashing torch sequence if they can't hear you calling.
A deaf cat can be easily startled, so approach with heavy footsteps to make sure they are aware of you. To wake a sleeping deaf cat, it is best to tap the area around them and, if you are close to the cat, a hand clap or stamp on the floor might be enough to get their attention.
Find more advice on how to care for a deaf cat.