International challenge event fundraising ideas!
For many people taking on a once in a lifetime challenge like our Himalayan Trek and Tiger conservation project is a dream come true. To top that, the challenge raises vital funds to help us continue to care for cats and kittens throughout the UK.
For some, the reality of pledging to raise a minimum of £4,000 sets in and it can put them off from signing up at all.
Fear not, raising £4,000 is completely possible – not only that, but we think you will have fun along the way as well as you can see from some of our fab fundraisers below.
We'll provide you with full support, ideas, a fundraising pack of branded resources and polo shirt to ensure you feel completely comfortable fundraising towards your pledge.
Stephanie Peel and Helena Peck
Helena Peck and Stephanie Peel are cat have pledged to raise funds for the St Albans & District Branch.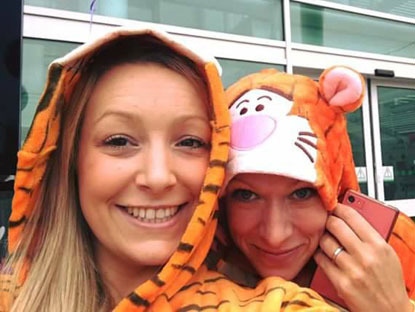 Stephanie and Helena dressed as tigers and raised £150 for their local branch
Helena is a self-confessed 'crazy cat lady' and has been a volunteer at the St Albans & District Branch for a couple of years. She sees first-hand the amazing cat work they carry out and just how much the work costs. Motivated by the opportunity to take part in a once in a lifetime challenge and to raise funds for the branch she decided to take on, not one, but two challenges on their behalf. In 2016 Helena completed the Zambezi River challenge and this year she'll be trekking the Lesser Himalayas and volunteering to help tigers in India – all to raise funds for her local branch.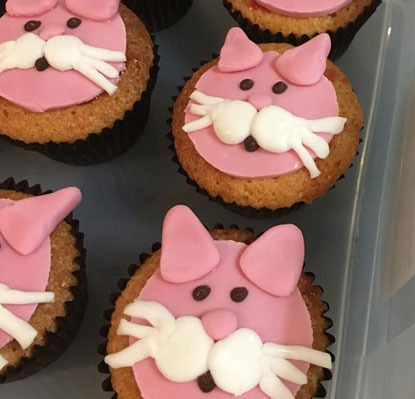 Cupcakes Stephanie made for a Pets At Home fundraising weekend
Helena's fellow volunteer and friend Stephanie Peel was also motivated to sign up for the challenge to help raise funds. Since signing up they have been having lots of fun baking, knitting and getting dressed up for collections.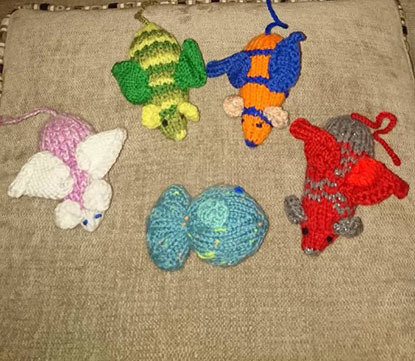 Helena knits catnip mice and blankets
Yasmin Fisher
Vet nurse Yasmin (Yaz) Fisher signed up to the challenge after one of her clients mentioned it to her. "I currently work as a qualified vet nurse and am always looking for adventure travel," she says. "I have also volunteered with big cats in the past so I can't think of anything better than the opportunity to see them in the wild and raise funds!"
Seeing the wonderful and dedicated care that Cats Protection volunteers and staff give to the cats in their care, Yaz wanted to give something back to our Nottingham Adoption Centre as well as take part in the challenge of a lifetime.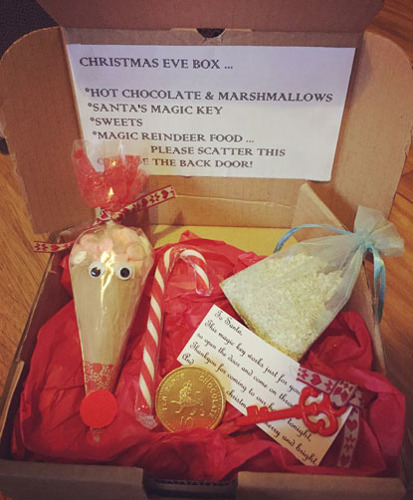 A Christmas gift box made by Yaz
Yaz's six months of fundraising has gone off with a bang. Using Christmas as a perfect crafty fundraiser, Yaz created little Christmas Eve boxes of goodies in return for donations.
Not one to miss out on the opportunity to dress up, Yaz recently took up one of the many charity slots that Cats Protection is given by Tesco and collected £50 in three hours.
Her next planned fundraiser is a pet photo competition and she has some fab prizes up for grabs!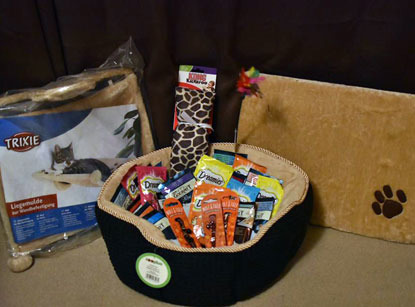 Prizes for Yaz's pet competition
You can read more about all the fundraisers taking part in the Himalayan Trek and Tiger conservation project here.
What could 12 months of fundraising look like?
Challenge event participants have plenty of time to raise the funds needed – we put together a very robust pack of resources to help and all fundraisers you will receive dedicated support and guidance from our Events team.
Here are just a few examples of fundraising ideas to help raise £4,000:
Order some collection boxes and get out and about in your local area asking shops, businesses and organisations to have one for you along with a personalised 'sponsor me' poster
Organise a car wash
Offer a skill in return for donations perhaps you can hold a 'freebie' day one day a month eg massaging, babysitting, hairdressing, lawn mowing etc
Dress up as a cat and hold a street collection
Hold a car boot sale
Bake some healthy, cat-shaped cookies to sell
For even more ideas, visit the challenge page (https://www.cats.org.uk/support-us/events/challenge-events) and scroll down to the 'Support documents' tab.
Feel inspired? Sign up to your own challenge and have some fun! You can see all of our fundraising challenges here.