Black Friday sale: Free registration on our fundraising challenges in 2020!
New year, new challenge? Get ahead of the pack and enjoy free registration on a selection of next year's most exciting fundraising challenges with our Black Friday weekend offer.
From facing your fears with the world's fastest zip line, to soaking up the incredible atmosphere at the 40th Great North Run, you can be sure to find a challenge for you!
This Black Friday (29 November) to Giving Tuesday (3 December), Cats Protection is giving you the chance to sign up to 2020's most sought-after events early – and save a bit of cash in the process!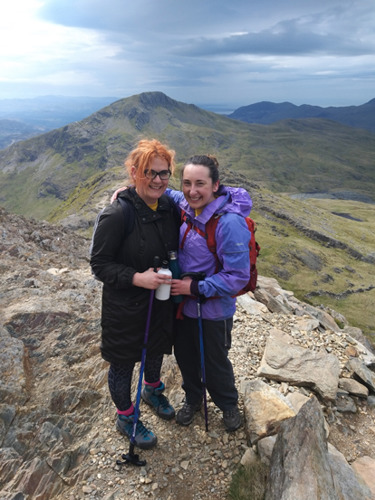 Katie and Hollie at the Snowdon summit
Last year, supporters Katie Roberts and Hollie Harkness-Gowers took advantage of the offer and decided to dig out their walking boots to take on our Snowdon trek in May 2019.
"I've always wanted to see and climb Snowdon," Katie explained, "I'd been looking to do a charity challenge for a while and the Black Friday offer was so good, I checked it out.
"The best bit of the experience was the unbelievable sense of achievement at the summit. It was definitely a high in all senses of the word, and we all kept each other motivated along the way."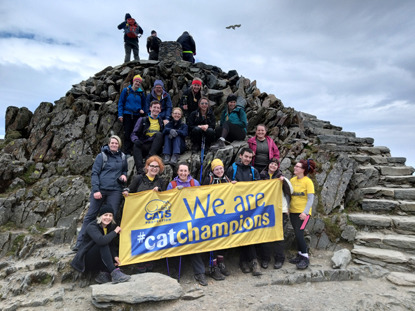 The Snowdon trekking team of Cat Champions
Together the adventurous duo raised over £570 for Cats Protection's Gildersome Adoption Centre, supporting the charity in its work to help thousands of cats and kittens in need each year.
"If you're thinking about signing up this year, I'd say definitely do it!" she added. "The free registration offer encourages you to make an impulsive decision and they're always the best ones! 
"You can sign up now and think about how you're going to do it later because the Cats Protection team will be there to support you the whole way."
To join our team of #CatChampions, just choose one or more of the events at https://www.cats.org.uk/support-us/events/challenge-events and register for free between Friday 29 November and Tuesday 3 December.
Thank you for challenging yourself for cats!
Offers are valid for a completed interest or registration form between 9am Friday 29 November 2019 to Tuesday 3 December 2019 only. A minimum sponsorship pledge applies per event.