Fancy raising funds for cats while taking on an Ultra Challenge?
Have you always fancied pushing yourself to the limit? Now is your chance to take part in an Ultra Challenge and support your favourite charity at the same time.
Cats Protection has spaces for walkers and joggers in all of the official Ultra Challenges – you can choose to walk, jog or run either 25km, 50km or 100km in the following scenic events:
Isle of Wight – 29-30 April 2017
London to Brighton – 27-28 May 2017
Cotswold Way – 1-2 July 2017
South Coast Challenge – 26-27 Aug 2017
Thames Path Challenge – 9-10 Sept 2017
Daniel Merton and Lesley Belton are both taking part in the Thames Bridges Trek, which is part of the Thames Path Challenge. They'll join 2,000 people walking 25km through London over 16 historic bridges with incredible views of the city.
By coincidence, they're both raising money for the Horsham & District Branch or Cats Protection. Lesley is a volunteer for the branch too!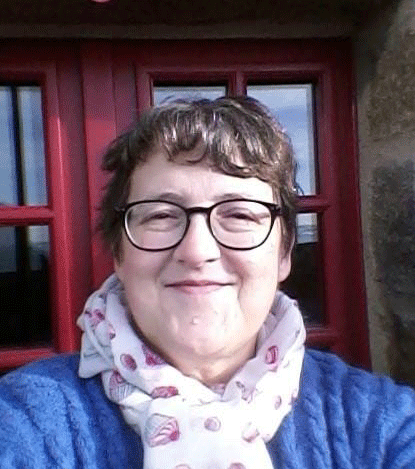 "I'm an Olympic level couch potato and also happen to be the Branch & Membership Secretary for Horsham & District Cats Protection. With this great power comes great responsibility and I will do anything for cats," she says.
"I'm a whole lot of crazy, so I'll be completing the Thames Bridges Trek on 7 September," Lesley adds. "I say completing but the furthest I normally walk is to and from the coffee shop so this will be quite the challenge.
"I'm raising money for a great cause. £150 is the average amount it costs us to care for each cat in our pens so I want to help raise this amount for at least one cat.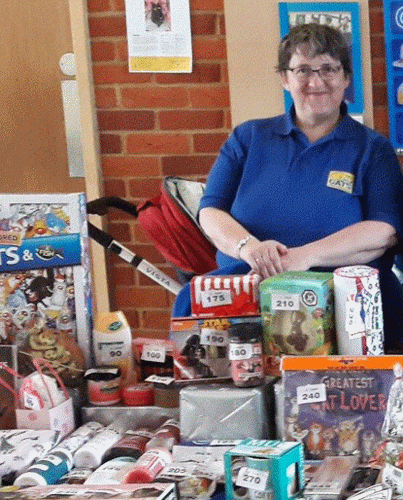 "My husband owns a narrowboat and at weekends I train by walking along the tow path as he pilots the boat along the canal shouting encouragement… a bit like the scene from the Rocky film but with water!"
Meanwhile, Cats Protection supporter Daniel is hoping to improve his fitness following an injury in late 2015.
He explains: "I broke my ankle quite severely in an accident and I spent a lot of time at home in pain, unable to do much with just the cats for company. Missy was always by my side or on my lap to keep me going. We already had a close bond but this bought us even closer together."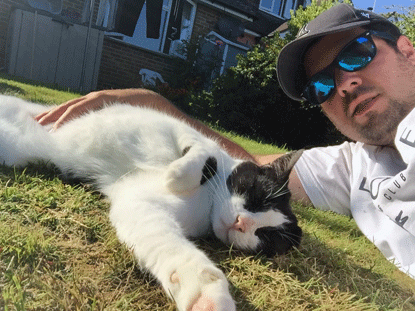 Daniel's training every day, spending an hour of his lunch break at work going for a walk, going to the gym once or twice a week and doing a long distance walk at the weekend. He's hoping to raise £500, which his employer has promised to match, making a total target of £1,000.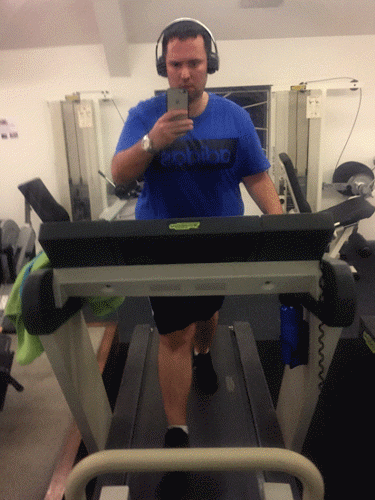 "I love cats and am the proud owner of four. Our home would feel empty without a cat around. If I could have more I would, but have chosen to help cats in need instead.
"If you are looking for a way to get fit and need something to achieve as well as raise money for cats then this is for you."
If you'd like to sponsor Daniel, you can do so here; and you can sponsor Lesley here. We'll be there cheering them on at the finish line!
Fancy joining them? Whether you're a walking enthusiast or a marathon runner looking to up the distance, these Ultimate Challenges are for you. Check them out at https://www.cats.org.uk/support-us/events/challenge-events/treks-and-walks