Susan Clarkson's loved ones have raised an incredible £3,000 for the cats she loved dearly
When Susan Clarkson passed away from a burst brain aneurysm aged just 56, her family knew that giving back to worthy causes was the best way to celebrate her life.
"Susan was a very giving person," said her niece Lisa Lowe. "She was involved in the community, volunteering at her local food bank, a school councillor while her son was at school and helping to run the local village hall in Kirkhamgate, Wakefield. This was all in her spare time as she worked as head of HR for Firesprite.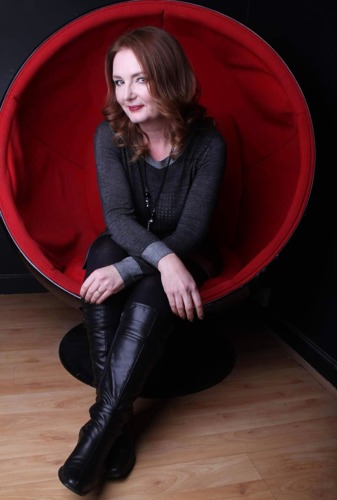 Susan Clarkson was a dedicated cat lover
"She was involved in everything and always willing to help those in need. Susan was diagnosed with multiple sclerosis (MS) a number of years back but she didn't let that stop her."
When it came to choosing a charity to raise money for, Cats Protection was an obvious choice for the family.
"She loved cats," said Lisa. "The first cat she had as a child was Tiger who was found in a dustbin. She then took on Buster and Pepe, a brother and sister, who lived with her in London. Sadly Buster went missing one day and didn't return home.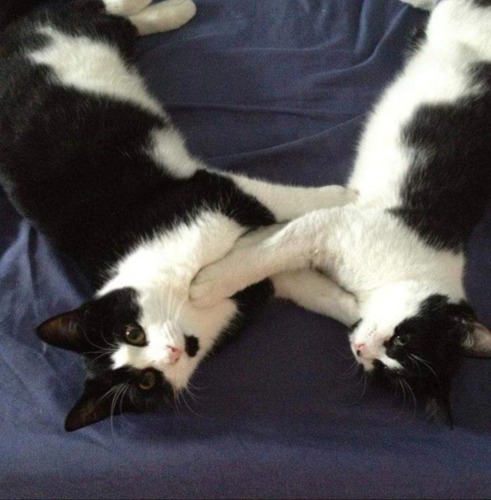 Susan's cats Felix and Misty
"Her and Pepe moved to Wakefield and then after Pepe passed away she adopted Felix and Misty, also a brother and sister, from the RSPCA. Both have missed her greatly. Felix is often found in the garage, near the motorbikes, sleeping in a carrier bag."
 
Susan's son Lewis set up a JustGiving page shortly after her death, with the aim of raising £500 to split between Cats Protection and an MS charity. The total soon passed their target, and ended up reaching an amazing £6,000.
"She would be pleased to be a part of a great cause," said Lisa. "I think she would have been touched at the generosity of her friends and family."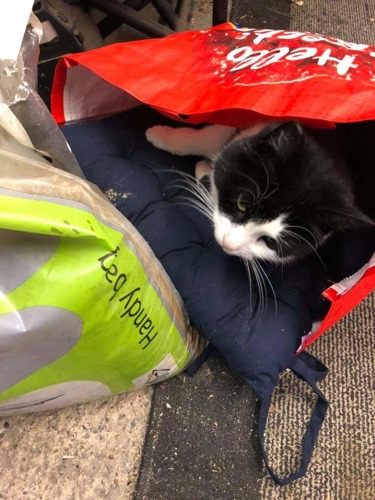 Felix in his favourite spot, sleeping in a carrier bag near the motorbikes
They money raised for Cats Protection is being put towards the fundraising total of vets Fiona and Chris Coutts, who are taking part on our Alps Trek in September 2022.
The husband and wife team will be trekking 46km through the Mont Blanc region of the Alps on a five-day adventure that starts in Italy and travels through France and Switzerland too.
As a result of their challenging trek, the participants will raise thousands of pounds for the cats and kittens in our care.
Fiona and Chris Coutts are fundraising for their Alps Trek challenge 
Fiona is a colleague of Lisa and said: "I've known Lisa for over 10 years now and know what a close relationship she had with Susan. The sheer number of donations that have been made shows how loved and respected Susan was by the people she knew.
"Myself and Chris appreciate, as I know Cats Protection do too, that Susan's family have chosen to use the monies raised in this way, as Susan was a great cat lover."
There are still places available on the Alps Trek so sign up know if you would like to take part.