Gorgeous cats Doobie and Tilly have found new homes!
We're coming close to the end of the month in which Purina® are kindly funding the running costs of our National Cat Adoption Centre, in Sussex.
We've been following Doobie and Tilly who were being cared for at the centre because sadly their owner passed away. Doobie is a friendly 5 year old black and white cat. Tilly, 9 years old, is a very friendly brown cat and enjoys being stroked. 
Doobie and Tilly both now homed!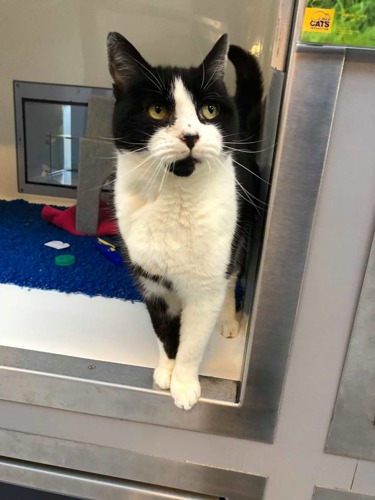 Following the homing of Tilly, we are pleased to report that Doobie was also rehomed on 24 November after 5 weeks in our care. Doobie was in the homing wing four days before he was reserved and then went home with his new owners four days later. His new owners saw him on our website and fell in love with him!
A massive thank you to Purina® from us and all the cats in our care – the funds from Purina® will help provide the food, warmth and shelter that cats like Doobie and Tilly need while they wait for their forever home.