Can you offer Felix a permanent home near Exeter? 
Our Exeter Axhayes Adoption Centre is searching for a new owner for a cat that lost his foster home in a flood.
Felix, who has been in the centre's care for a year, was until recently enjoying home life with Fosterer Diane. The ginger tabby was recovering from a neck wound and staff decided he would be better off in a home environment.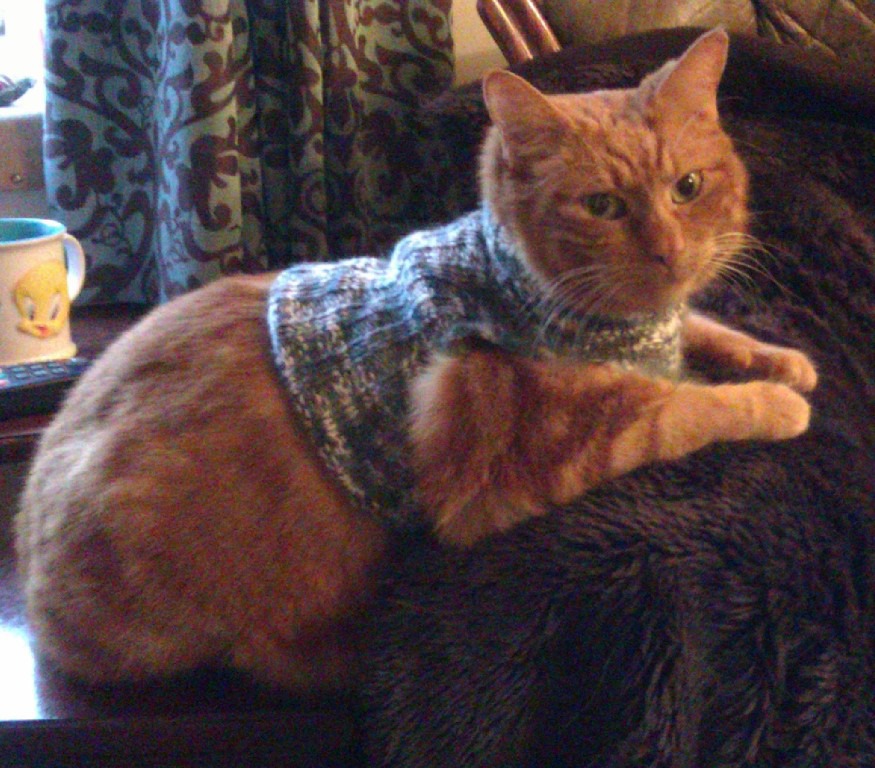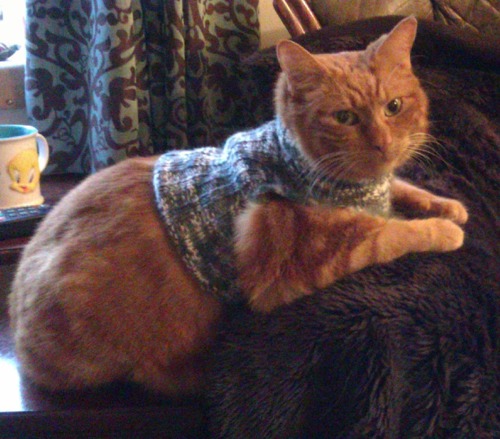 Until the floods, Felix was enjoying home life with Fosterer Diane
Sadly for Diane, her house was flooded when the River Exe burst its banks last month and she is now in temporary accommodation.
Felix was taken back to the Devon adoption centre before the floods and is getting the best possible care and attention, but would be much happier in a home environment. He will need ongoing treatment from his current vet until he is fully fit so he needs a patient, experienced owner who lives within travelling distance.
His wound has now healed, and his medication is being reduced gradually. Felix is also on a special anti-allergy diet. Centre staff will fully brief the new owner on his needs.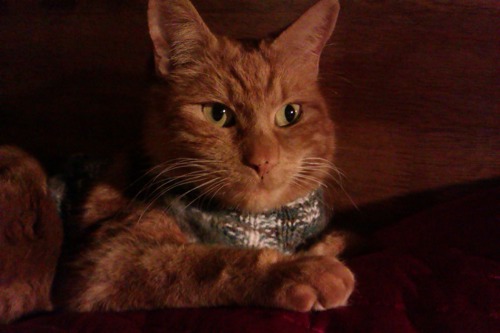 Felix is a relaxed cat, say staff at CP's Exeter Axhayes Adoption Centre
Despite his trials, Felix is a friendly, affectionate cat who has melted the hearts of centre staff and would make a lovely pet for the right owner. "He's very chilled and very relaxed, he's an absolute dude," says centre deputy manager Louise Bradbury.
Do you live within reasonable travelling distance of Exeter? Could you offer Felix a permanent home? Contact CP's Exeter Axhayes Adoption Centre on 01395 232 377.
Note: these pictures show Felix wearing a specially-made jumper. This was necessary to protect his wound and dressing as he could not wear a standard protective collar. CP advises that cats should not be dressed in clothes unless on veterinary advice.