Can you offer a home to beautiful mature moggy Little Grandma Mo?
Little Grandma Mo marked her 18th birthday in lockdown but she still yearns for only one present; a loving home in which to share her autumn years.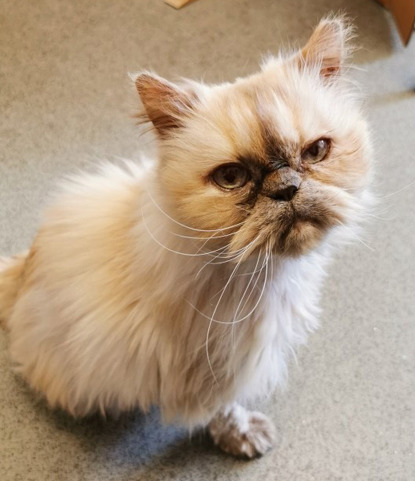 This golden girl arrived at Cats Protection's Downham Market Adoption Centre in March and celebrated her milestone birthday two months later.
Like many cats in care she became a victim of lockdown restrictions, unable to turn her charms on visitors as the centre was closed to the public. Even since we launched our hands-free homing process, Grandma Mo has still been overlooked by adopters online.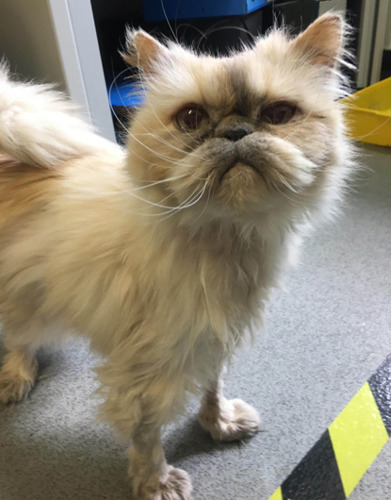 Cat Care Assistant Leah Snowden, who has remained #HereForTheCats during lockdown, said: "Grandma Mo came to us when her owner became too unwell to care for her and it's clear that Mo misses her home comforts. She loves attention. She likes you to know she's there and isn't afraid of speaking up if she feels a bit ignored. Mo is such a character, she'll make someone a perfect companion."
Mature moggies have so much love to give and they ask for very little in return. This Persian old girl isn't any different; she would be content to spend her days in a garden or looking out of a window before snuggling up on a sofa in the evening. That doesn't seem too much to ask.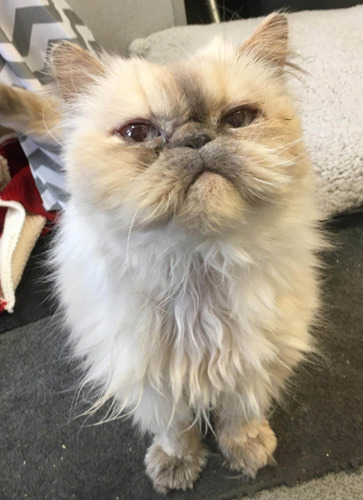 Leah said: "People who rehome older cats often say how great it is to have an affectionate lap cat who just wants a quiet life. Grandma Mo is just that cat. She'll complete someone's life, I know it."
As could be expected of a cat in her fairly advanced years, Little Grandma Mo has a few aches and pains and will require medication for arthritis and a thyroid condition for the rest of her life. This is quite simple to administer and the Cats Protection team can discuss how to do this.
Anyone in the Norfolk area interested in giving Little Grandma Mo a home should contact Cats Protection's Downham Market Adoption Centre on 01366 382 311 or downham@cats.org.uk
To find cats looking for homes in your area, visit www.cats.org.uk/adopt-a-cat