A cat and her three kittens abandoned in a forest have been given a second chance at life, thanks to Cats Protection.
Mother cat Lucy and her three eight-day-old kittens were tied up in a bin bag and dumped in a wood.
"The intention was clear; they were to be given no chance of survival at all," said Cilla Bartlett, Branch Volunteer at Cats Protection's Reading & District Branch based in Berkshire, England.
By chance, the abandoned cats were found by a passer-by who took them to the nearest vet. CP's Reading & District Branch took the cats into their care and set about finding them new homes. With the branch's care, the cats blossomed.
"Despite being naturally wary of people at first, Lucy proved to be a brilliant mother, and gradually gained the confidence to become a very loving, affectionate and vocal cat," said Cilla.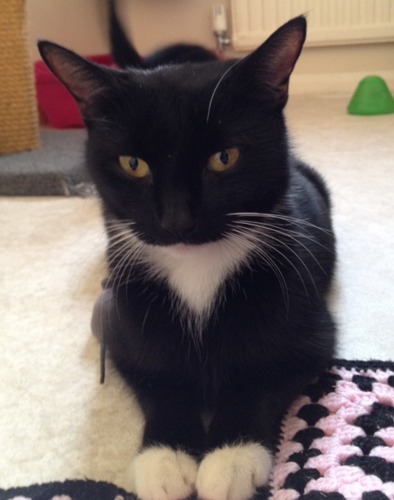 Lucy was a brilliant mother, despite her ordeal
Two of Lucy's kittens were homed together when they were 10 weeks old which left Lucy – only about a year old herself – and her remaining kitten, Olive, still looking for a new home.
Mother and daughter appeared to be exceptionally close and the branch wanted to rehome them together.
Luckily for the pair, a couple who were looking for a mother cat and kitten contacted the branch.
"All four are being spoiled rotten in their new homes," says Cilla. "Every now and again a story like this restores our faith in the power of good over evil."