How to recognise the signs that your cat might be deaf
Cats usually have an acute sense of hearing but, like humans, sometimes they can be born deaf or gradually lose their hearing as they get older.
For World Hearing Day, we've got some advice on how to spot the signs of deafness in cats, and what you can do to make a deaf cat's life safer and happier.
Then read on to discover some of the deaf cats in our care that are currently looking for their forever homes.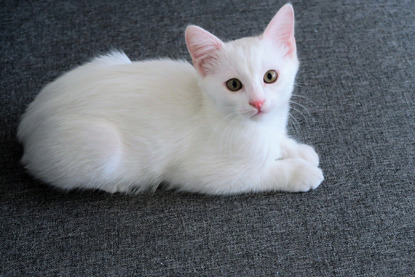 How to tell if your cat is hard of hearing 
The following signs may indicate that your cat has blocked, itchy or infected ears which can lead to deafness, so do take your cat to the vet.
Shaking their head or clawing at their ear
Calling out more often and more loudly
No longer being afraid of noisy household appliances
Any discharge or unpleasant odour coming from their ears
Tips for looking after a deaf cat
Keep them indoors, or provide them with a secure garden or outside run so they can explore their surroundings in safety
Make their home life more fun by providing interactive toys such as puzzle feeders
Use hand signals or a low-powered torch as a substitute for calling out to your cat. Make sure any signal you use is distinct and consistent so your cat doesn't get confused
Deaf cats in need of homes 
Beethoven from Northampton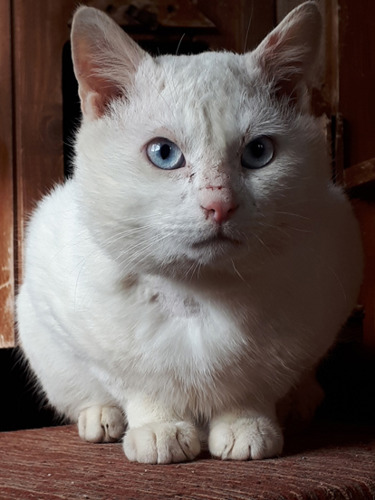 Three-year-old Beethoven is friendly and needs a home where he can be the only pet. Access to a secure garden would be ideal as he loves the outdoors. Please call 03447 003 251 to adopt him.
Snowflake from Beverley, East Yorkshire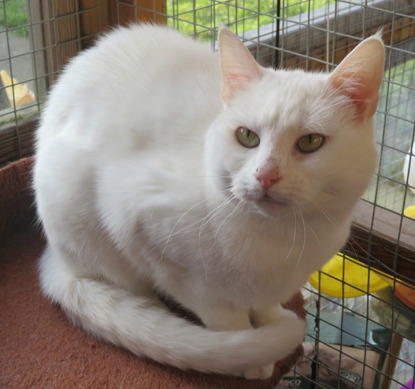 Four-year-old Snowflake is a very friendly cat who'd be an ideal family pet. Please call 07895 011 717 to enquire.
Vodka from Haywards Heath, Sussex 
14-year-old Vodka is gentle and would suit a home with older children. She's fine with other cats but does not like dogs. Please call 01444 647 012 if you'd like to adopt her.
To find other cats in need of homes visit www.cats.org.uk/adopt-a-cat
Further cat care advice can be found at https://www.cats.org.uk/help-and-advice