Watch our fascinating behind-the-scenes video showing how Aardman Animations helped make Cats Protection's 2020 Christmas advert
This year's Cats Protection Christmas animation tells the true story of Casper, a snowy-white cat who went missing from his home for three long years.
We were able to bring Casper's tale to life with the help of award-winning studio Aardman Animations, the team who brought you Wallace & Gromit and Chicken Run.
To get an exclusive peak at how the animation was made, watch our behind-the-scenes video. It features Animation Director Lucy Izzard explaining how her team of just five people created the film, all while spread across the country working from home.
You'll also hear from TV's one and only Holly Willoughby, who provided the voice of Casper's owner Anna as well as some of the real-life stars of the animation, including Casper's best friend Daniel and our own team at our Cornwall Adoption Centre.
If you haven't watch our heart-warming animation yet, then what are you waiting for?
The real Casper went missing in 2017 and with each Christmas that passed, his owner Anna and her son Daniel became more and more worried that they may never see their beloved cat again. But then they got a call from Cats Protection!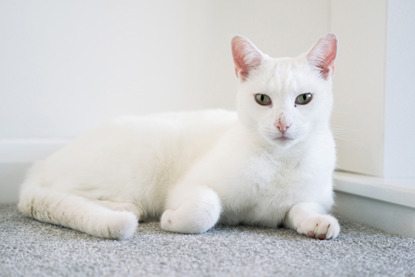 The real-life Casper who went missing for three years
We were able to reunite Casper with his family all thanks to the magic of microchipping, even though he'd ended up 55 miles away from home.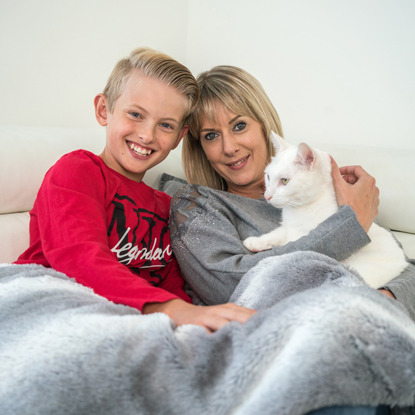 Anna and her son Daniel are finally reunited with Casper 
You can read more about Casper's real-life story here. 
To help us Make Christmas Magical for more cats like Casper, visit www.cats.org.uk/christmas to find out how you can get involved.