Mitcham Homing Centre opens – a look at the opening day.
On Saturday 25 July our Mitcham Homing Centre opened its doors to the public.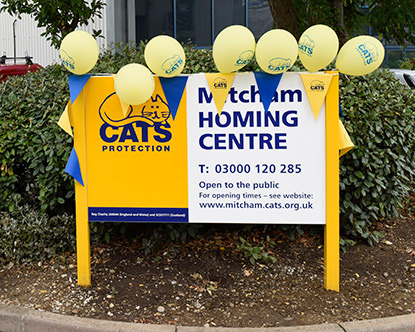 London is home to an estimated 1.5 million cats and the Mitcham Homing Centre is our first step in targeting urban areas identified as being of high need.
The new centre is the first of its kind and has a transportable model which allows the internal structure to be moved to a new site if demand in the Mitcham area drops in the future.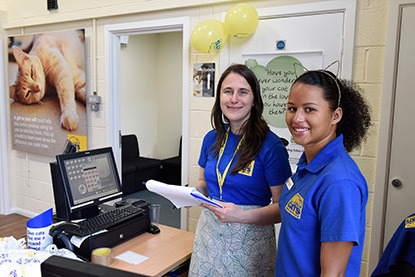 Emma and Agnieszka from Cats Protection at the grand opening
Cat loving visitors were taken on tours of the new pop-up centre and children had the chance to make cat masks, toys and get their faces painted at the event.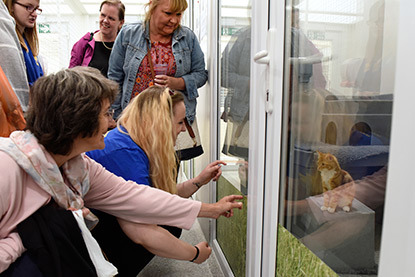 Visitors were taken on tours of the new pop-up centre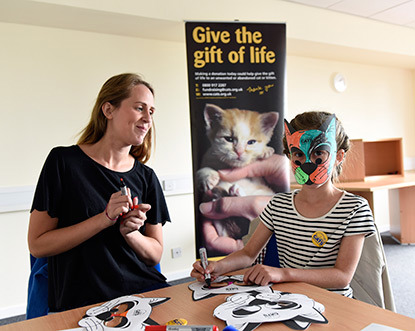 Children got the chance to make cat masks and toys at the event
The centre was opened by Mayor of Merton, Cllr David Chung and attended by staff and volunteers from the charity.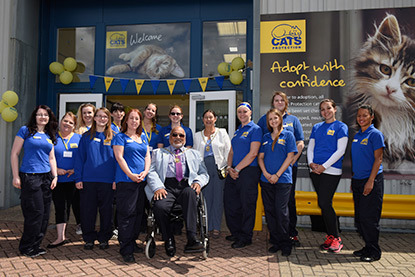 Mayor of Merton pictured with Cats Protection staff and volunteers
Eleven-week-old kitten Josephine, pictured below with Deputy Manager Rosie Wheeler is just one of the cats being looked after at Mitcham Homing Centre until she finds a new home. The centre aims to find homes for up to 50 cats each month.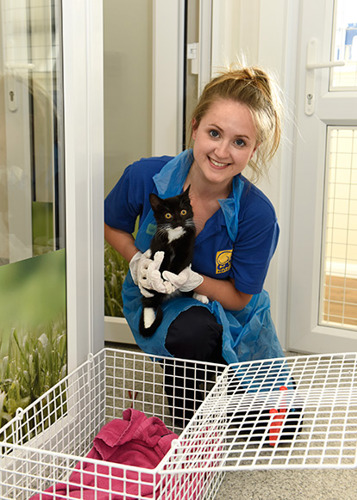 Deputy Manager Rosie Wheeler with 11-week-old kitten Josephine
To find out more about Cats Protection's new Mitcham Homing Centre or to enquire about adopting a cat or volunteering, please visit https://www.cats.org.uk/mitcham or phone 03000 120 285.
All photos by Graham Fudger