Meowvellous Mother's Day cards for cat-loving mums
Looking for the purrfect card to give to your cat-mad mum this Mother's Day? Or perhaps you're looking for a card to send to your favourite cat mum from their cat?
We've created three fun card designs celebrating mums and cat mums this Mother's Day, and best of all, they're eco-friendly. You can save the card design and then email or post your card online so you don't waste any paper. And they're completely free!
Download the cards via the links below and you could then use the money you've saved for something truly worthwhile – helping cats! We have thousands of cats in our care who don't have a home to call their own, so any money you can donate will help us make sure they have everything they need throughout their time with us.
Still looking for a pawsome Mother's Day gift to go with your card? We can help with that too! You could sign your mum up to sponsor a cat, so she'll get regular updates about the cats she's helping, or get her a pawsome cat-themed pressie from our online shop.
If you're thinking about getting your mum a bunch of flowers or house plant, please bear in mind that some plants and flowers are toxic to cats. Any plants or flowers marked as caution-advised should be kept out of reach, particularly if your cat is a nibbler. But there are lots of online retailers that offer feline-friendly options, so you can still enjoy gorgeous greenery without your cat coming to any harm. Here's our guide to plants and flowers that homes with a cat should avoid.
Download our free Mother's Day cards for cat lovers
Just click on the image to download and save it.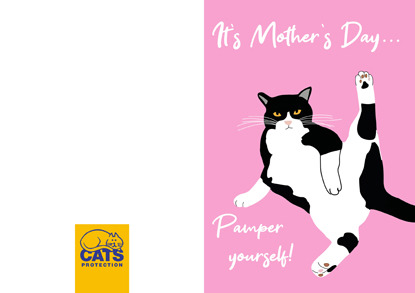 Download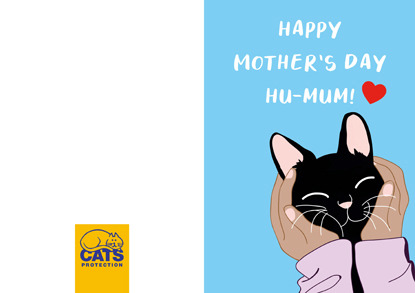 Download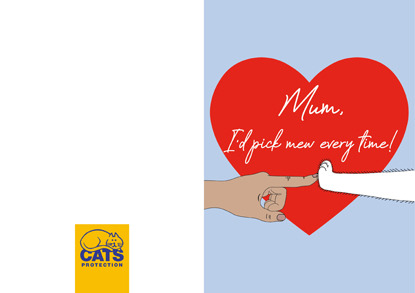 Download