What flowers are safe for cats for Mother's Day?
If you haven't already marked the date in your diary, Mother's Day is coming up this Sunday. Before you head off to the florist for a bunch of beautiful blooms, did you know that some plants and flowers are toxic to cats?
Lilies are particularly dangerous and aren't advised for a household where a cat resides – from the stamen and pollen to the flower and bulb and even the water in the vase, they can be extremely toxic to cats. Other commonly used flowers like poppies, peonies and cornflower are also harmful when eaten.
To find out more about feline-friendly flowers, take a look at our visual guides below.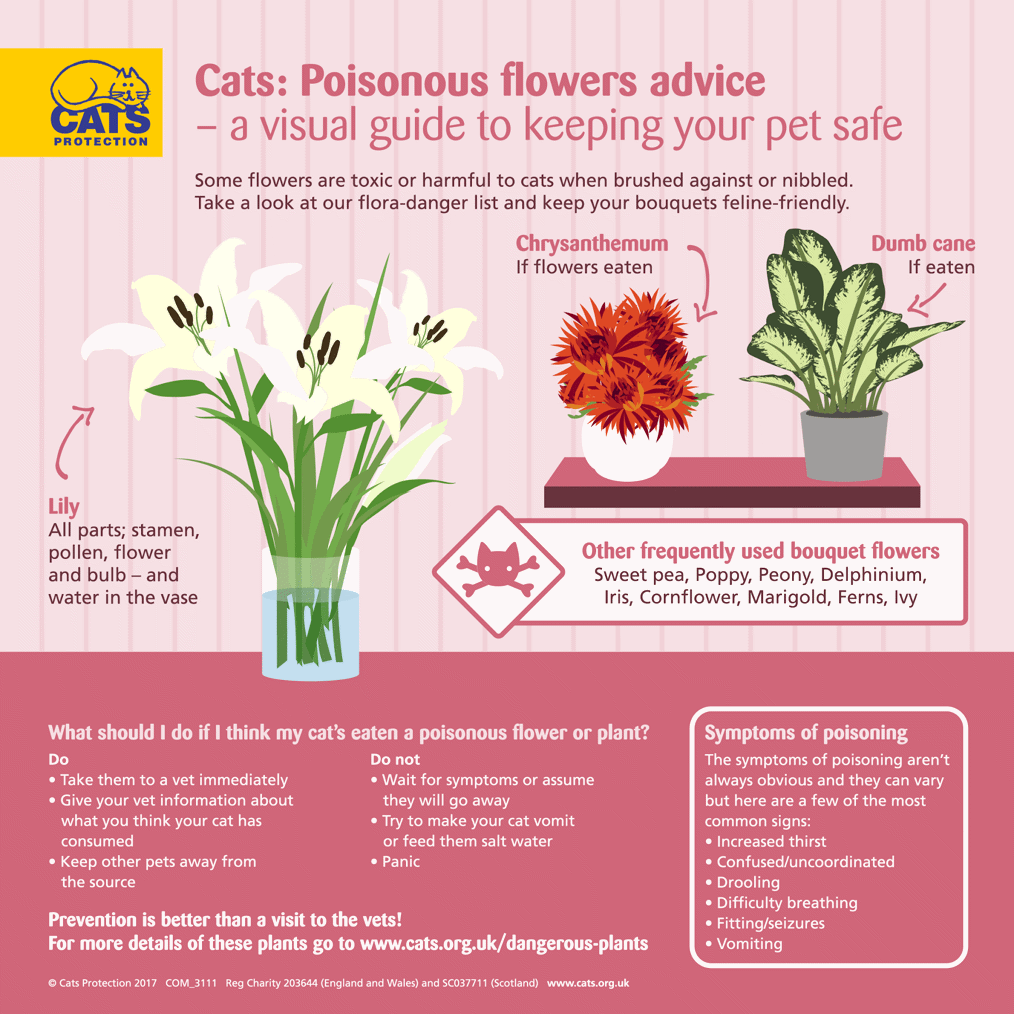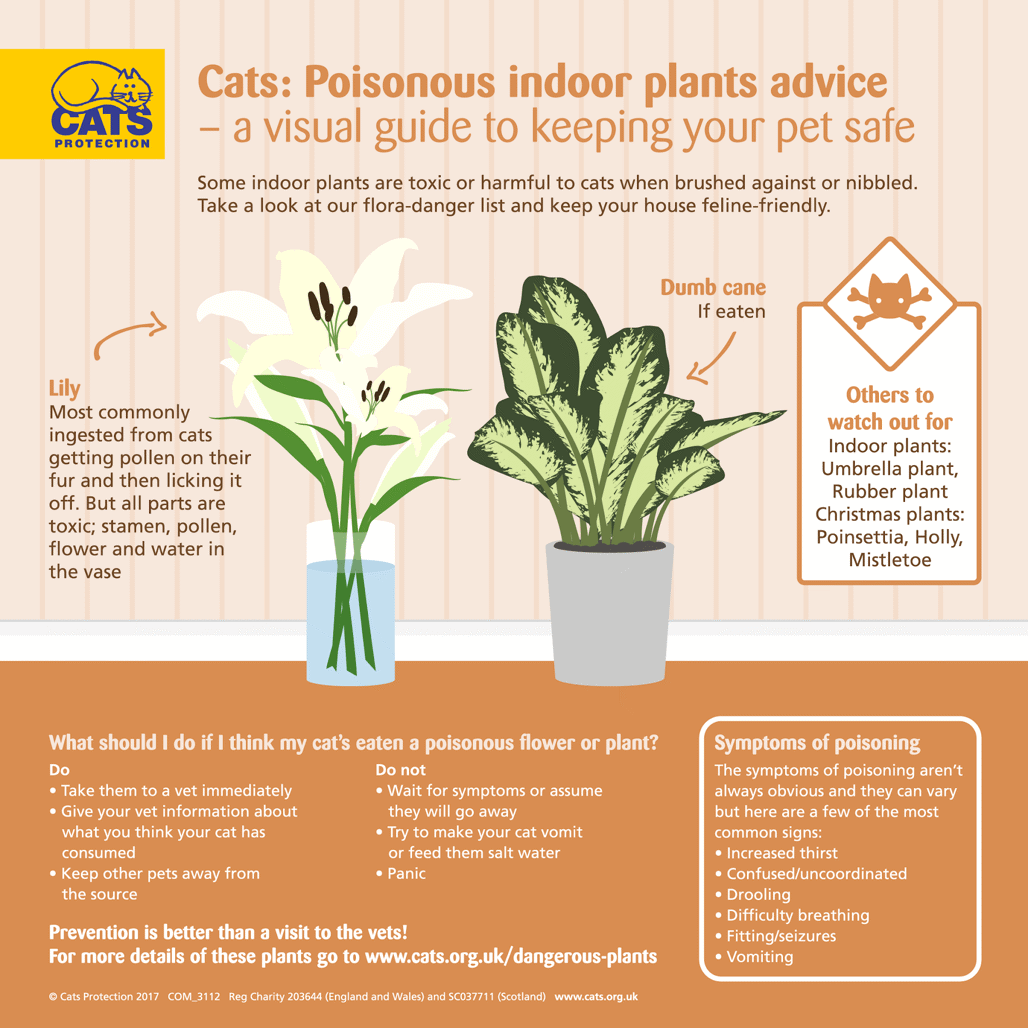 Safe flowers for cats: how do I know if my cat has eaten something poisonous?
While the symptoms of poisoning aren't always obvious, here are a few of the most common signs:
Increased thirst
Confused/uncoordinated
Drooling
Difficulty breathing
Fitting/seizures
Vomiting
What should I do if I think my cat's eaten a poisonous flower or plant?
If you're concerned that your cat has ingested something, take them to a vet immediately. Give your vet information about what you think your cat has consumed and make sure you keep all other pets away from the source. Don't wait for symptoms or assume they will go away and don't try to make your cat vomit or feed them salt water.
Head to our dangerous plants page for a full list of plants and flowers that are toxic to cats.