How a donation of £100k from Purina® is helping the cats in our National Cat Adoption Centre.
We're almost halfway through the month in which Purina® are kindly funding the running costs of our National Cat Adoption Centre, in Sussex. These funds will help all elements of the centre's work in November such as looking after the hundreds of cats in their care and all the vital veterinary work that goes on at the centre.
We've been following Doobie and Tilly who are being cared for by our lovely volunteers and staff in the centre while they wait for a new home:
Doobie and Tilly update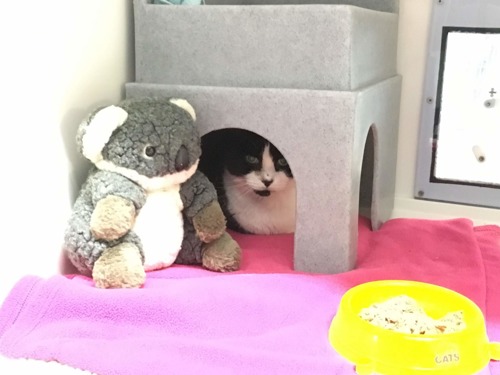 Doobie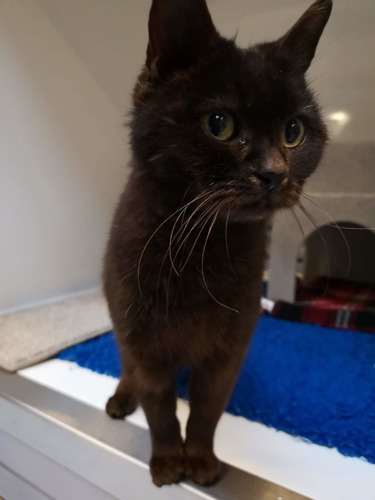 Tilly
Doobie and Tilly recently came into our admissions wing because sadly their owner passed away. Doobie is a friendly 5 year old black and white cat. Tilly, 9 years old, is a very friendly brown cat and enjoys being stroked.
Last week Doobie underwent some dental work to remove his teeth and the veterinary team also found that he tested positive for FIV. We hope Doobie will be fit to home this week once he has recovered from his dental work.
FIV is a condition that affects the white blood cells of the immune system in cats, similar to the virus that causes AIDs in humans so it reduces the cats immunity so they maybe more prone to picking up illnesses. Cats with FIV will need to be kept indoors to avoid contact with other cats. We have free guidance leaflets on both FIV and cats living indoors. To access these please visit https://www.cats.org.uk/help-and-advice/information-leaflets
Lucky for Tilly, she has now found a home with a lovely owner! We will update you on the progress of Doobie in the next week or so.
A massive thank you to Purina® from us and all the cats in our care for their continued support. The funds from Purina® will help provide the food, warmth and shelter that cats like Doobie and Tilly need while they look for their forever home.