Fundraising dates for your diary: An idea for every month in 2020.
Whether they make you smile every morning, or never leave your side in the evening, our furry friends are there for us 365 days a year.
If you'd like to give back to our little life-changers this year, what better way than to fundraise for Cats Protection to help cats and kittens in need?
From embarking on an exciting adventure, to sharing your celebrations with us, or even getting creative to help cats with your own idea, we have plenty of ways you can get involved!
Take some inspiration from our Team Cats calendar and try something new this year…
Jump into January
It's the ultimate bucket list challenge! Leap out of a plane with our Red Devils skydive and experience the adrenaline rush of a 45-second freefall before the parachute descent to the ground. Your friends and family are sure to be impressed if you decide to do this daring jump!
Freestyle this February
Take the plunge this year and turn your love for swimming into a fantastic fundraiser! From lengths of the local pool, to signing up for the Great North Swim – you can choose your own challenge. If you raise over £150 we will send you a snuggly Cats Protection beach towel to wrap up in afterwards.
March is for making 
Whether you've got a knack for knitting, an eye for graphic design, or a penchant for poetry, use your passion for making to make a difference. You can even nominate your local branch or centre to receive the money you raise, meaning all of your hard work goes to helping cats where you live.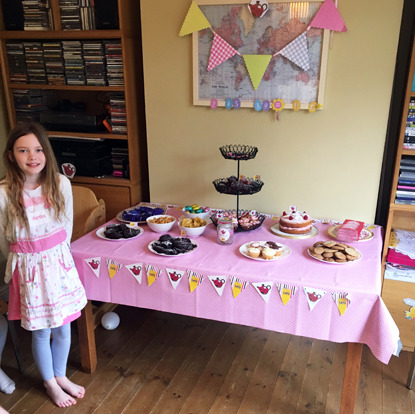 Bake ALL the cake this April 
Our Pawsome Afternoon Tea returns this April! Why not get a slice of the action this year and host your own event for your friends, family, school or workmates to raise funds for unwanted cats and kittens? Bake or buy some tasty treats and be a part of the greatest afternoon tea!
Marathon into May 
Join thousands of dedicated charity runners from across the country at one the world's most popular marathon or half marathon events. In 2020, we've got places for the Brighton Marathon, the 40th Great North Run and the New York Marathon to name but a few – take your pick!
June is for jetting off 
Ever considered getting involved in an international event? We have a range of epic challenges abroad this year including the stunning Alps Trek, the Zambezi Big Cat Challenge and the iconic Kilimanjaro Trek, plus many more in 2021. Whatever you choose, it's bound to be the trip of a lifetime!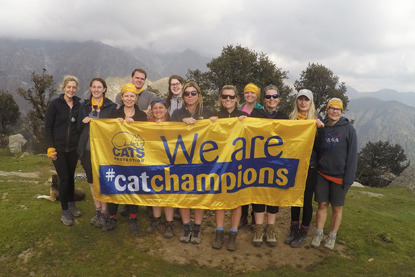 Tri during July 
One of the most gruelling endurance events around, triathlons are a popular choice for those wishing to push themselves to the limits in aid of charity. Sign up to a triathlon event near you, or if you prefer to stick to one discipline, we have a number of cycling challenges to choose from.
Arrange your own event this August 
Fundraising should be fun, so get creative and come up with your own exciting event! It could be a fancy dress day or a film night, a treasure hunt or a fitness-athon, a sweepstake game or a bake sale, you really can raise money while having an amazing time. Start brainstorming your own ideas today!
Step into September 
Our Nine Mile Challenge is back this September! You can walk, trek or hike your way to nine miles during the month, or you can even pick up the pace and make it a run. In 2019, more than 250 cat-lovers from across the country took on the challenge – will you be joining us this year?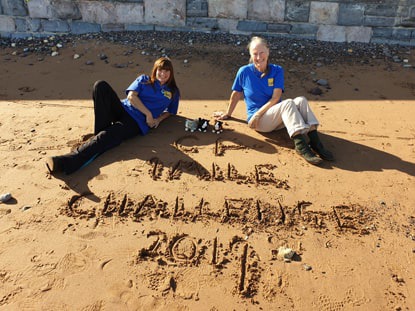 Get organised this October
Clear out those cupboards and drawers, take any unwanted items to a local car boot sale event and raise funds for cats. We can give you a letter of authorisation which may help you to get a free slot, maximising the amount you can make. A clutter-free house and cash for the kitty – it's a win win!
November is for quiz nights 
As the nights draw in and winter festivities begin, why not get together with friends and family and host your own Black Cat Quiz to help dark-furred felines in need? You could arrange a traditional 'pub quiz' style event in a local venue, or you might prefer to go digital and run your quiz online.
Take a dip in December 
Dive in and sign up to a festive dip event near you! Each year, thousands of brave souls ditch their Christmas jumper, don their bathers and head to the coast to take part in a Boxing Day or New Year's Day dip. Make 2020 the year you join in and get nippy for the kitties!