If Harry and Meghan are stuck for baby names, we can suggest a few...
While the nation awaits the name of the new royal baby, a survey of the most popular names shows favourites Charlie or Charles in third, Alfie or Alfred in eighth, George in sixteenth and Harry or Henry in twentieth.
However, the survey is not human names – it's cats' names.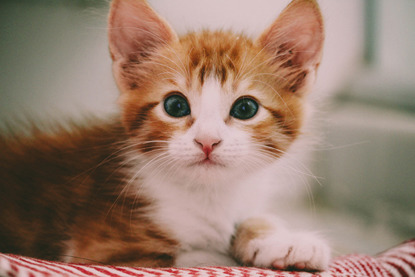 More than 33,000 cat owners gave the name of their pet to Cats Protection. Poppy is favourite (277) followed by Molly (232) and the aforementioned Charlie or Charles in third (219).
George is sixteenth (133), Henry or Harry twentieth (126) while Katherine or Catherine is 223rd (25) and William 224th (24).
There are also 17 cats called Pippa, 12 called Meghan or Megan and 9 called Charlotte, while no one has called their cat Andrew, Anne, Beatrice, Elizabeth, Eugenie or Philip.
Spokesperson Gemma Croker said: "We hope the Cats Protection survey gives Harry and Meghan an idea of what could go down well with the nation's cat lovers, whether it's something new or traditional!"
Cats Protection is the UK's leading cat welfare charity and helps around 200,000 cats through a national network of 250 volunteer-run branches and 36 adoption centres. 
To adopt a cat, please visit www.cats.org.uk