An interview with our Social Media Manager about National Black Cat Day.
Next week, on 27 October is National Black Cat Day, Cats Protection's official annual celebration of black and black-and-white cats.
Our Social Media Manager, Gemma Smith, has been interviewed by website Days of the Year, which brings together all of the world's weird, funny, wonderful and bizarre holidays under one roof.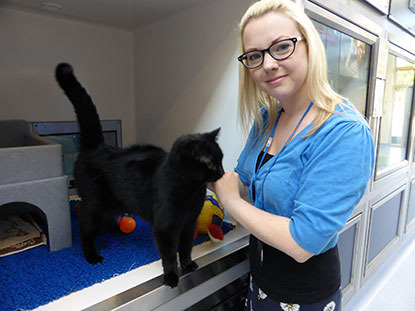 Gemma Smith, Social Media Manager
Read her interview about why we organise National Black Cat Day here.
Find out more about this year's event and how you can support it on our website: https://www.cats.org.uk/support-us/events/black-cats.