Stumbled across a stray cat? Take a look at our guide on what to do if you've found a cat.
Stay or stray?
Seeking help and advice on stray cats? When coming across a wandering cat, remember that it may well not be a stray. Most cats have a sense of adventure and even owned cats might appear to be lost - or at least in want of food! The cat you've encountered might be a stray, feral or even an owned cat.
Is it a stray cat?
If the cat appears to be a healthy weight and well groomed, it might belong to someone else. Ask your neighbours if they recognise the cat or check out local newspapers and Facebook groups for listed missing pets.
If the cat is friendly to approach, check the collar for ID tags. If there are no visible signs of ownership, take the cat to your nearest vet to scan for a microchip, or call your local Cats Protection branch for help. Contact can then be made with the owners to arrange a happy reunion.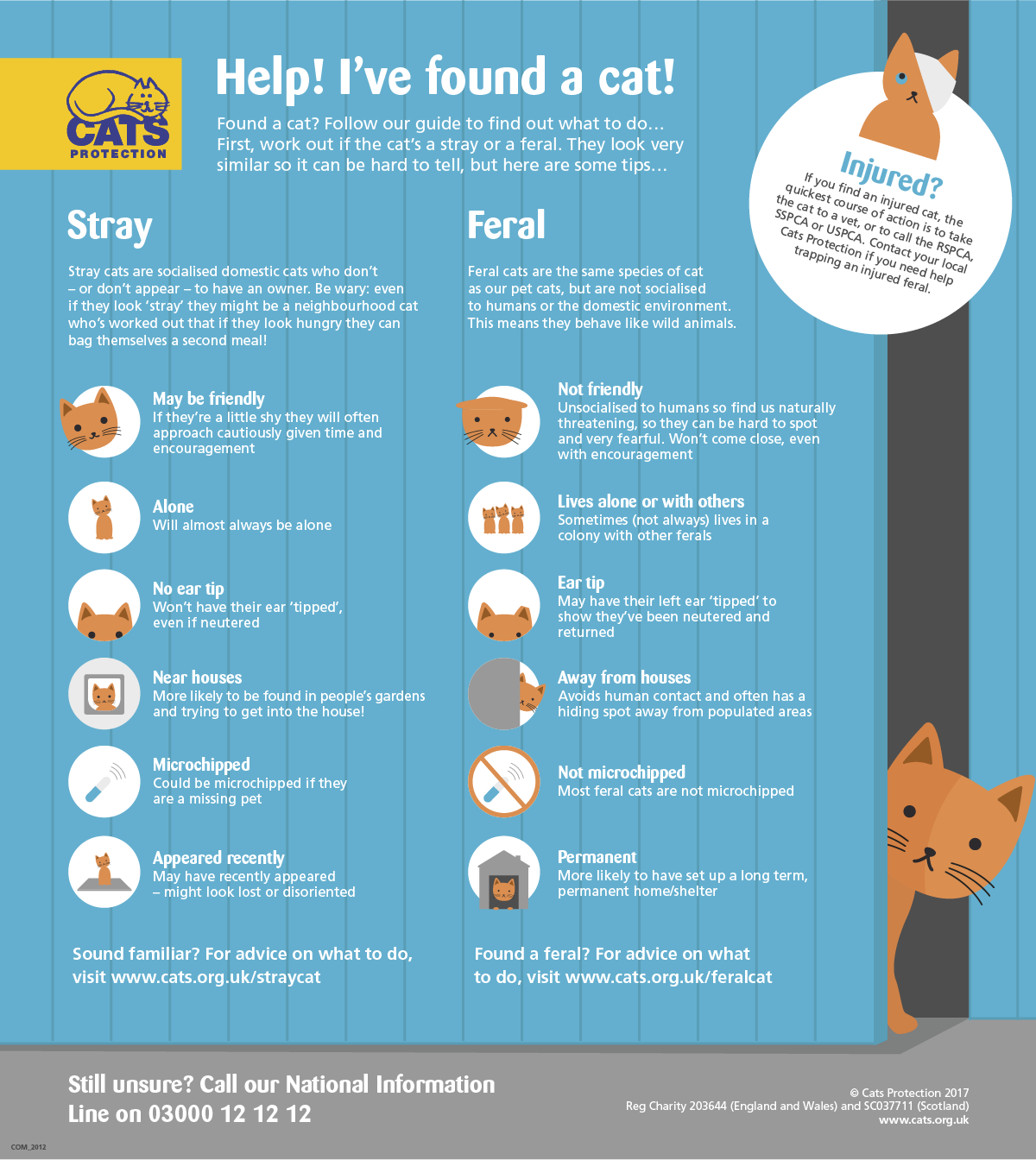 Worried about a stray cat's health?
A lost cat might be nervous, particularly if it is sick or injured. Approach with care by carefully covering the cat in a blanket before picking them up and putting them in a cat basket - this keeps them safe as well as protecting you from claws!
If you're worried about a stray cat's health, contact the following on their emergency numbers. RSPCA (England and Wales) 0300 1234 999, USPCA 028 3025 1000 (Northern Ireland) or SSCPC 03000 999 999 (Scotland).
If the cat is injured, you can take it to your nearest veterinary practice immediately. Vets provide emergency treatment and care to sick or injured animals at no cost to the finder.