How to make a temporary stray or feral cat shelter
Stray and feral cats can often find it difficult to find warm and safe places to sleep, especially during the winter months.
If you've encountered a cat on the street and you're unsure of whether it has an owner, keep in mind that it might be a feral cat. Feral cats are less likely to appeal to human contact and might even display aggression if they feel anxious – try not to approach unless you need to.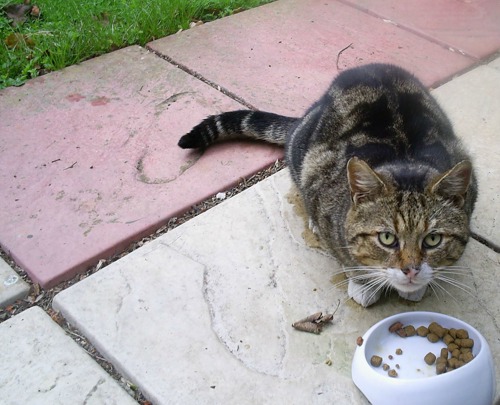 Find out how to identify if a cat is stray or feral by reading our stray or feral cat guide.
If the cat appears friendly, you should first try to find out whether it has a microchip. If the cat is uninjured and you can take it to a vet, they will be able to find out if it has a microchip and get in touch with the owners. (If the cat is injured, you'll need to contact the RSPCA, SSPCA or USPCA, depending on the location).
If the cat appears well but you're unable to take it to the vet for scanning, get in contact with your local Cats Protection branch – you'll find contact details at www.cats.org.uk/find-us. While we will always help as soon as we are able, branches are run by volunteers in their spare time so we are unable to offer an emergency service.
As they may not be able to come to collect the cat straight away, there are a few things you can do to help. Aside from providing the cat with fresh and clean drinking water, building a cat shelter will give them a space away from the elements.
Building a temporary cat shelter
You will need
A large container or tote
Styrofoam or polystyrene cooler box
Straw
A knife
For more than one cat use larger containers.
Instructions
Cut a 5.5 inch/14 cm diameter hole in the side of the container or tote
Smooth off any sharp edges
Insert the styrofoam or polystyrene cooler box
Cut a hole in the styrofoam or polystyrene to match the size and position of the hole in the container
Add straw
Add the styrofoam or polystyrene box lid
Check out the video below which shows you how to make the shelter.
It is essential to note that while the styrofoam/polystyrene insulation and straw in the shelter will offer a warm space for the cat, it is important that these be changed regularly to keep it hygienic. Food should also not be left in the shelter as the smell is likely to attract other animals.
Where to place a feral cat shelter
As feral cats are not socialised to humans, they find people scary and threatening so are unlikely to come very close to you.
The best thing to do is put the shelter in a quiet, dry, shaded place so that the cat can approach it in their own time. This will give them a temporary area to rest, sleep or hide until your local Cats Protection branch can come to collect them.