Keep stray or feral cats warm and dry with ideas for building a DIY outdoor shelter
Stray and feral cats can often find it difficult to find warm and safe places to sleep, especially during the cold winter months.
Feral cats are cats who have not been socialised to humans as kittens and are considered wild animals who would find living in a domestic home stressful. They live outdoors, usually in colonies with other feral cats, but will often seek shelter somewhere quiet and under cover when it's cold or raining.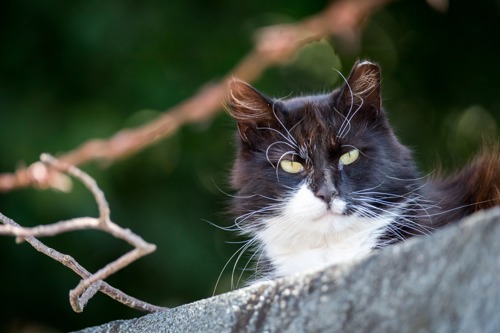 Stray cats are cats who have once lived in a domestic home but are either lost or abandoned. They may struggle with living outdoors and will want to find shelter during bad weather.
If you have found a cat, take a look at our guide to find out how to tell if a cat is feral or stray, and what do to next to help them.
Once you have taken the steps in our guide, you could also create an outdoor shelter for them to use if they want to.
Outdoor cat shelter ideas
To provide the cat shelter from the wind, rain and cold, you can use:
an outbuilding eg shed, greenhouse, playhouse
a cat carrier
a recycling bin
a storage box
a large plastic pipe
an unused rabbit hutch
an unused dog kennel
A plastic shelter is preferable to wood because it can be cleaned more effectively to keep it hygienic.
Keeping an outdoor cat shelter warm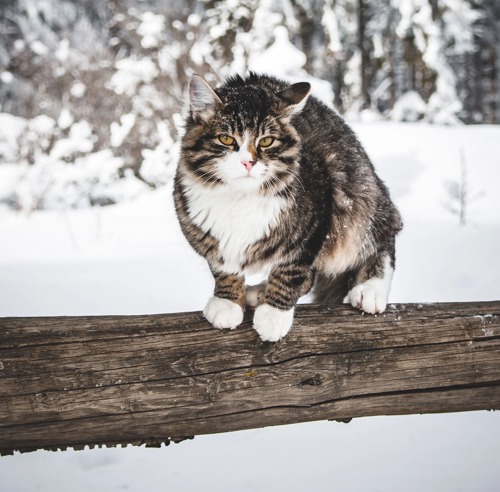 Smaller shelters will keep the heat in better than larger ones
Have two entry points if possible (so the cat can't be trapped inside) but ideally not directly across from each other as this will create a draft
Cover the shelter (but not the doorways) using bin bags, tarp, roofing felt or similar to keep the shelter dry and draught free
Insulate the shelter using straw, shredded newspaper, blankets or towels and/or line the shelter with Styrofoam or cardboard. Layers will create more insulation (eg you could put a recycling bin inside a larger storage box)
Change any interior insulation regularly to make sure it isn't wet or frozen and keep the shelter clean
Where to put an outdoor cat shelter
Place the shelter somewhere that is familiar to the cat, ideally in a quiet area that is as out of sight as possible
If dogs are nearby, ensure the shelter is somewhere they can't access
Face the shelter doorway away from the wind eg facing a wall
The shelter needs to be protected from the weather eg under a bush or overhanging roof
Keep the shelter off the ground eg on wood pallets or bricks (but keep it level so the shelter doesn't wobble)
If the shelter has only one entry/exit point then place it somewhere the cat can escape quickly and easily to help them feel more secure
Don't pick the cat up and put them inside the shelter or otherwise force them inside. Let them explore it at their own pace – they'll use it if they need to!