The award-winning Hide & Sleep® has been designed by the UK's largest cat charity Cats Protection to meet the unique needs of cats – providing them with a secret den for hiding or snoozing and an upper level to keep watch on their surroundings.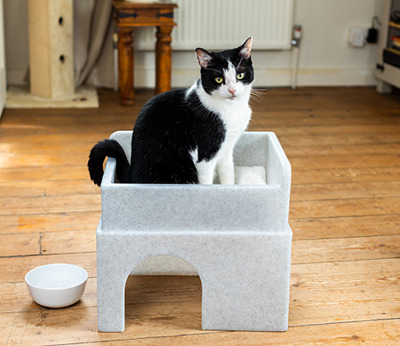 Lightweight, sturdy and easy-to-clean, the Hide & Sleep® helps cats feel safe and secure in day-to-day life or during stressful events such as fireworks.
Having been used for cats in the charity's care for years, the innovative design is now available to the public.
The charity says it hopes the bed will help owners understand the importance of providing hiding spaces and high-up positions to improve cat welfare.
Cats Protection's Head of Clinical Services Vanessa Howie said: "Cats have a very strong need to have a safe space where they can hide and rest, and also feel more secure when they have the option to be higher up to keep an eye on their surroundings. We've developed the Hide & Sleep® over many years to meet these needs of our cats in care, and we've seen for ourselves the positive effect it has had on their welfare.
"Even the most confident cats need a place where they are guaranteed some peace and quiet. Having a space where they can hide away, yet still see what's going on around them, is vital in helping all cats feel safe and secure. And it's particularly important if there's a disturbance like building work, unfamiliar guests or fireworks, or if they are feeling under the weather.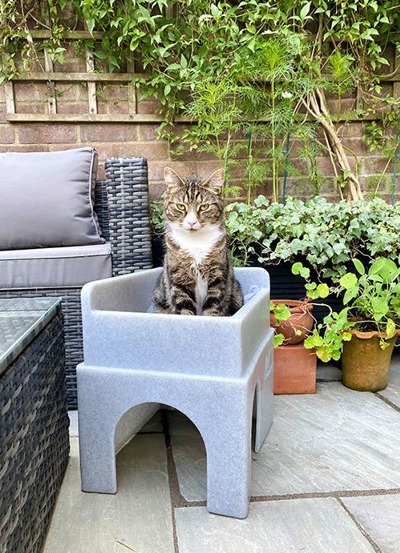 "While we're thrilled to offer the Hide & Sleep® for sale to the public, we also want to emphasise that there are many other ways to create similar important hiding and sleeping places for cats.  
"Cardboard boxes work well, particularly when positioned above ground level – maybe on a shelf or low table. If you find your cat is not interested, it may be that it's not positioned in the right spot. Keep moving it around the house until you find a spot where your cat will use it, then you'll know it's where they feel most comfortable."
The Hide & Sleep® is available priced at £44.99 (excludes delivery) on Cats Protection's website. To find out more, please visit https://www.cats.org.uk/help-and-advice/home-and-environment/hide-and-sleep
To find out more about providing hiding and sleeping places for your cat and a wealth of other information about feline behaviour, please visit: https://www.cats.org.uk/help-and-advice/cat-behaviour
Ends                                                                                                   
For further information or an interview, please contact Cats Protection's Media Office on 01825 741 911, at media.office@cats.org.uk, or @CPMediaTeam on Twitter.