Cats are way better than boyfriends... here's why!
When it comes to helping you find your perfect match, here at Cats Protection we really do our research.
We'll assess your personal preferences, your living situation and your daily routine to find you the ideal companion to share your time with, and you can be sure that they'll be in tip top condition and ready to settle down.
Even better, you won't have to do any swiping left or right, or get dressed up for any tedious dates – we do all the hard work for you. All you need is an open heart, a little bit of patience… and a suitable carrier to take them home in.
That's right, we're talking cats not boyfriends! Any cat lover knows that felines are much less complicated than fellas and here are some of the top reasons why…
They take up less room in the bed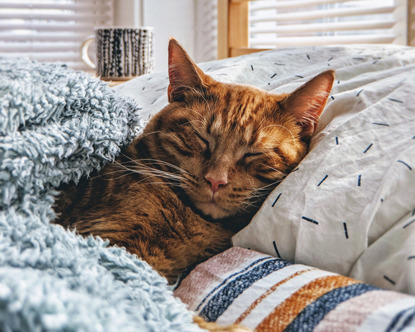 Although your kitty may still like a snuggle at night-time, they're at least a little more respectful of your personal space. They don't 'starfish', they don't hog the duvet and they don't snore – instead you may be treated to a relaxing purr to help you drift off to sleep.
They don't leave pants and socks on the floor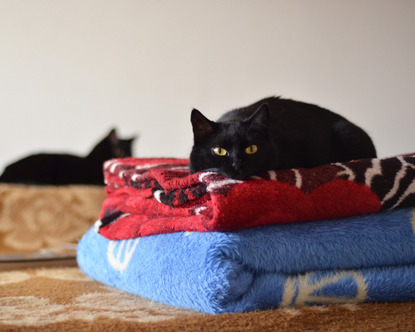 Tired of tripping over underwear on your way to bed? Your cat doesn't have any dirty laundry to leave on the floor, and may even be willing to help keep your clean laundry safe – it's a great place to snooze after all!
They don't care what you look like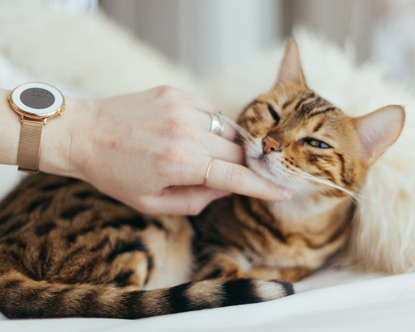 If you can't be bothered to change out of your pyjamas and do your hair or want to spend all day sat on the sofa covered in biscuit crumbs, there'll be no judgement from your moggy. As long as they get a chin rub and some dinner, they'll just be happy with your unkempt company.
They don't hog the TV remote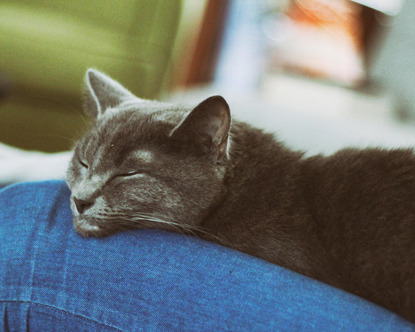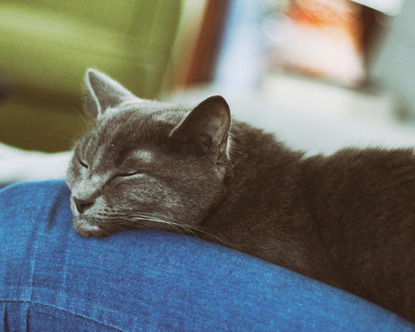 No matter what boxset you want to binge or videogame you want to play, your feline friend won't moan and try to change the channel. They may even be happy to keep your lap warm while you're on the sofa – better than any blanket or onesie!
They don't argue back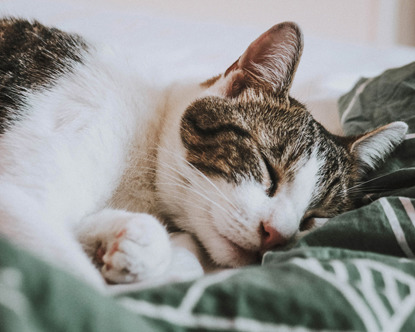 Whether it's a squabble over the washing up or a tiff about not texting back, human relationships can have their challenges, but your cat has no interest in confrontation. If they're not interested in the topic of discussion then they'll just slink off to their favourite snoozing spot until they hear the food cupboard open.
To find your perfect match, visit www.cats.org.uk/adopt-a-cat