What it's like to be a rehoming volunteer for Cats Protection.
In celebration of the excellent volunteers that help run our branches and centres up and down the country, we've been sharing some of the stories of what it's like to volunteer for Cats Protection.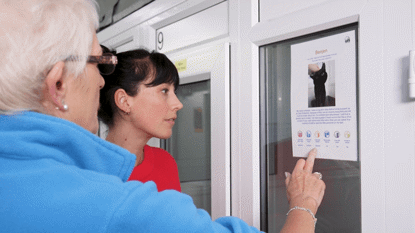 If you're seeking a role that allows you to help the cats in our care directly, you might like to consider becoming a transport and rehoming volunteer. This role is particularly important, as it ensures cats are matched with the right home for them, as well as ensuring that potential owners are matched with the right cat!
Part of the job is carefully transporting cats to the vet in order to receive the care they need. Some cats that are brought into our branches and centres require medical care, particularly if they have been found stray or abandoned. Others may require routine veterinary treatment including neutering and vaccinations.
The homing aspect of the role makes it ideal for keen communicators, as you'll spend a lot of your time talking to potential owners about what they're looking for in a feline friend. You'll need to be confident with conversation as well as handling cats, and willing to work with an amazing team.
To find out what a day in the life of a transport or rehoming volunteer is like, watch our video below.
To find out more about volunteering with Cats Protection or to apply for one of our many volunteering roles, visit https://www.cats.org.uk/support-us/get-involved-volunteering