A gorgeous black cat has proved to be a brilliant furlough friend through lockdown.
TV critic and garden security cat PK has proved the perfect quarantine companion to his owner who is on furlough due to lockdown restrictions.
Having been overlooked for six months due to some minor health conditions such as arthritis, black rescue cat PK was adopted from Cats Protection's Downham Market Adoption Centre by Simon Dolan-Holland last August.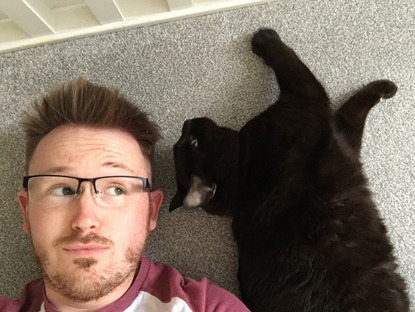 Simon with his trusty lockdown companion PK
25-year-old flight attendant Simon initially saw a homing appeal for PK on Twitter while scrolling through his feed one evening and wanted to find out whether the frequently-snubbed moggy was his purrfect match.
"I knew that black cats are often unlucky when it comes to getting adopted so I decided to go and see him," said Simon. "As soon as I met him, his goofy personally really appealed to me – he ignored me at first and then started chasing his tail! I reserved him that day and took him home a few days later."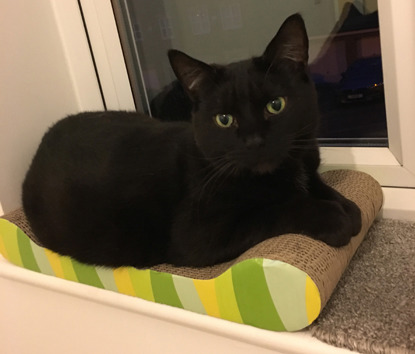 Cat scratchers aren't just for scratching!
Now PK is returning the favour by keeping his human entertained during lockdown with his humorous antics and comical ways.
"PK is such a character and a great companion, particularly over the last few months when it's just been me and him in the house. He does his own thing, and enjoys his daily patrols of the garden, but regularly comes to me for a fuss too.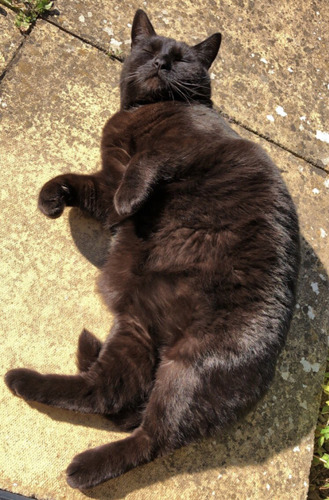 Soaking up some sunshine
"He also loves to join me on the sofa when I'm watching TV, although he has a habit of lying on the remote and switching channels. Once he's satisfied with his choice of programme, he'll usually fall asleep next to me for a while.
"I think lockdown would have been much lonelier if I didn't have PK. I can never be bored with him around, patting me on the face to wake me up at breakfast time or demanding to be let out, then in, then out again in true cat fashion. And it's nice to have someone to talk to, even if I can't understand his replies!"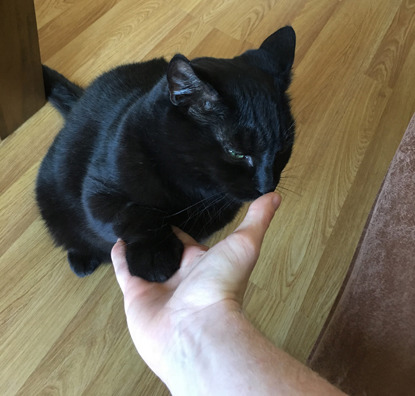 Lending a helping paw
Simon also says that PK's arthritis is easily managed with medication and doesn't bother him much these days – in fact he runs up and down stairs with ease and seems to have become more mobile over time.
Downham Market Adoption Centre Deputy Manager Stacey Ely said: "It's so wonderful to see PK settled into his home with Simon after a bit of a rough start. We love hearing about the cats that we've rehomed and knowing that we've been able to help give them a second chance at a happy life.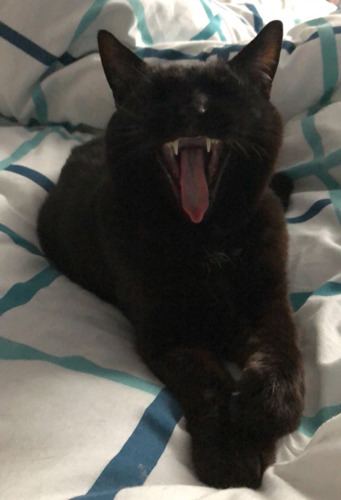 A tiring morning snoozing
"As we enter our third year of People's Postcode Lottery funding, I'd like to say a huge thank you to players for their continued support, which helps us take care of cats like PK for as long as it takes to find them a loving new home."
If you would like to adopt a new lockdown companion, visit www.cats.org.uk/hands-free-homing for more information.