We love sharing our lives, sofas and beds with our cats – they're a source of comfort and often, entertainment too!
Everyone loves a cat meme – so let's use them to take a look at the benefits of owning a cat!

1. Who needs an alarm clock when you have a 5am wakeup call every day?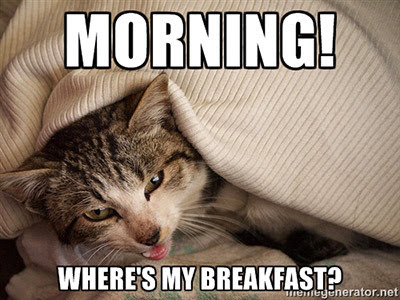 Original photo by hkase via flickr / Creative Commons
2. You're often greeted by unexpected 'presents' when you get home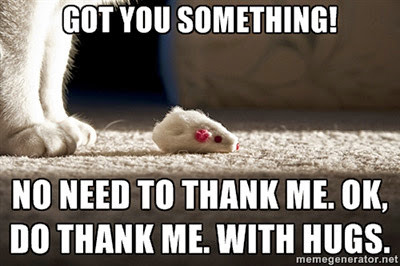 Original photo by riebart via flickr / Creative Commons
3. On a cold day, you've always got a furry hot water bottle to snuggle up to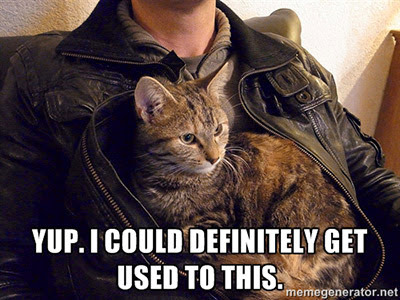 Original photo by jmettraux via flickr / Creative Commons
4. Dinner time (or any mealtime for that matter) is a bit of a battle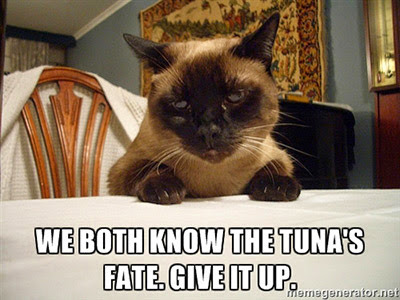 Original photo by kluepfel via flickr / Creative Commons
5. Well, a lot of a battle if we're being honest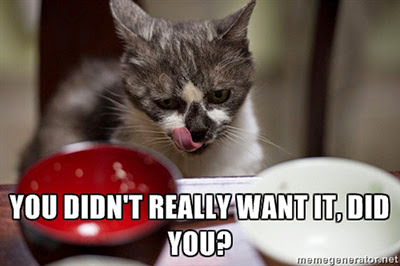 Original photo by htakashi via flickr / Creative Commons
6. You'll often find a furry ball hidden in your bed sheets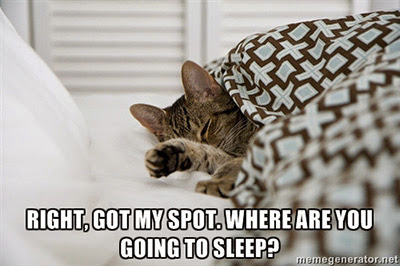 Original photo by johnharo via flickr / Creative Commons
7. Need the loo? They'll follow you. And watch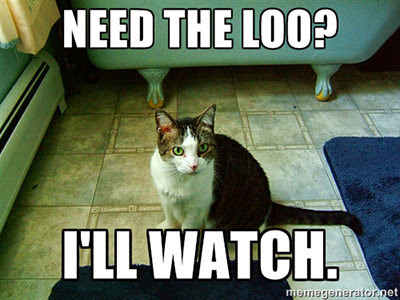 Original photo by teagrrl via flickr / Creative Commons
8. Cats can sleep anywhere, and we mean anywhere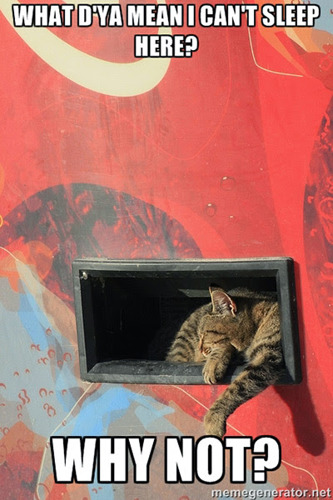 Original photo by 55431287@N03 via flickr / Creative Commons
9. Trying to do some work, study or read a book? You've got a little helper for that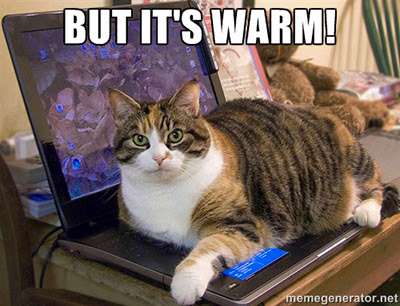 Original photo by geebee2007 via flickr / Creative Commons
10. You've got unconditional love for life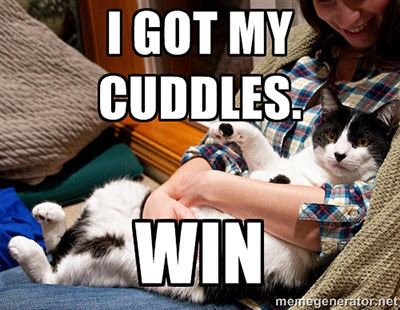 Original photo by sheila_sund via flickr / Creative Commons