A round-up of our favourite funny cat photos that have cheered up dreary January
To help us brighten up a very wet and cold January, we set our supporters a weekly challenge to send us their best cat photos on social media.
There was a different photo theme each week and we were inundated with hundreds of lovely photos that had us smiling and laughing. Here are just a few of our favourites…
Your cat's cosy spot
Moggies in their favourite and often unusual snoozing places.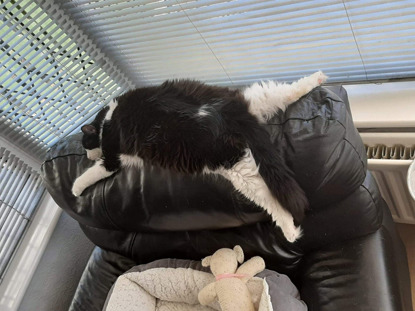 Bertie loves to spread out after a hard day's snoozing. Credit: Ruth Mackensie.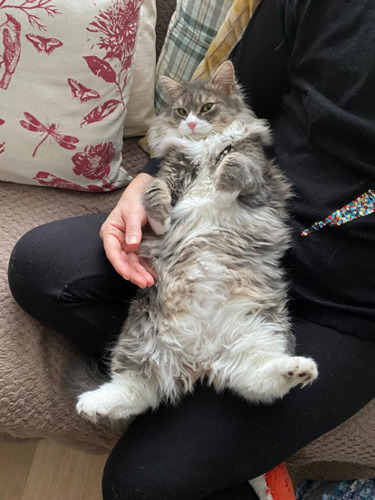 Mabel showing off her glorious fluffy tummy. Credit: Jill Coombes.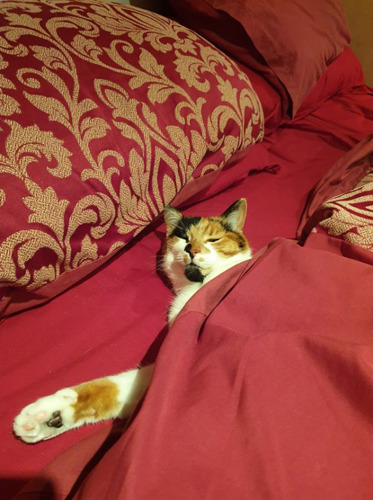 Only a fully-made bed will do for Misha, who was adopted from Cats Protection Gateshead. Credit: Paula Holliday.
See more cosy cat photos in our video below. 
Finest feline boss
Cats 'helping' their owners while they work or study from home.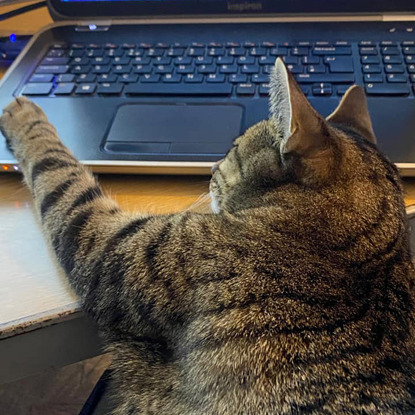 Paso perfecting his typing skills, or perhaps he's more interested in the mouse? Credit: Gaz Crawford-Comley.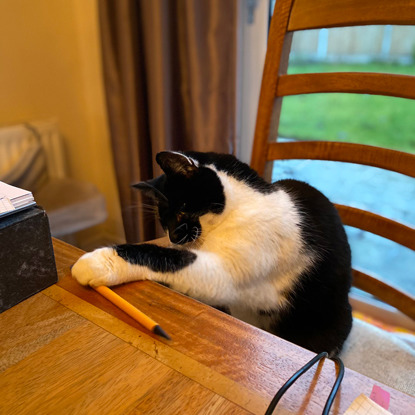 Proof that the pen is not mightier than the paw. Credit: @VivThePixie.
When there's no lap to sit on, a laptop will have to do. Credit: Kimberley Buckley. 
Watch the video below to see more feline bosses in action. 
Favourite hiding place
The ingenious nooks and crannies cats like to squeeze themselves into.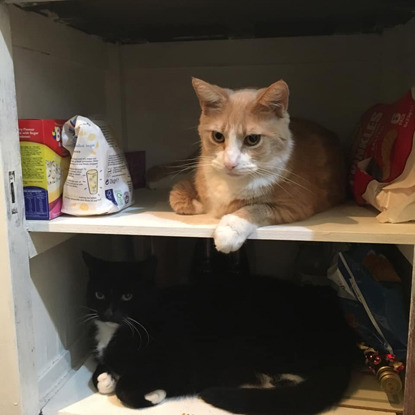 It's not just cupboard love for Andy and Felix, they take their job of guarding the snacks very seriously. Credit: Lisa White.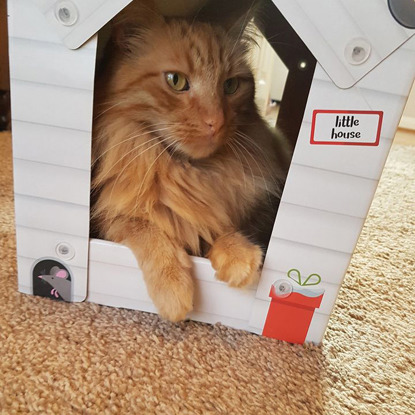 A cardboard palace fit for his lordship Baz. Credit: Andy Sales.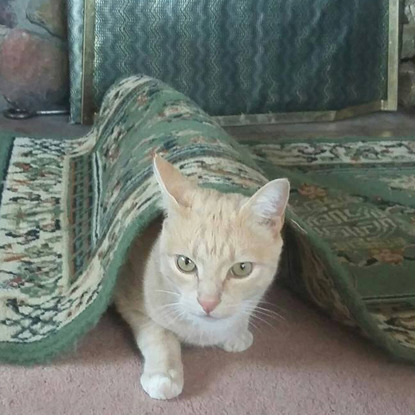 There's no way you'll find Ash in a game of hide and seek. What lump under the rug? Credit: Janis Ryall.
Find more fabulous cat hiding places in the video below. 
Creative cat crafts
Amazing kitty creations you've crafted to entertain your cats at home.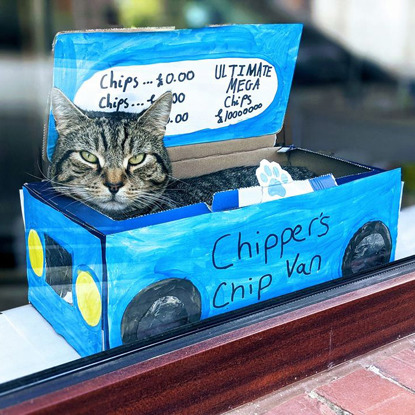 Chipper drives a hard bargain for his chips but who can resist that face? Credit: Alice Lavery.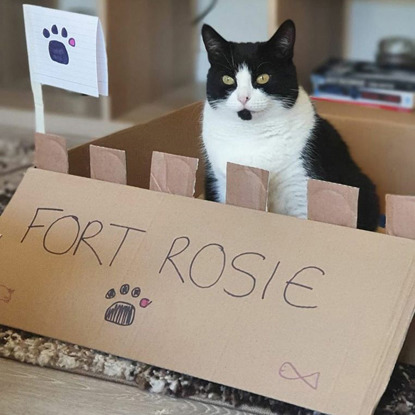 We wouldn't want to cross the fierce feline defences of Fort Rosie! Credit: Fiona Harrison.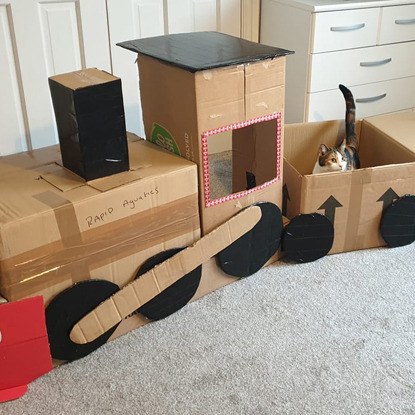 All aboard the Cat Express, next stop - Catnip Town! Credit: Abbie Allford. 
Check out lots more creative cat crafts in the video below.
We love to see what your cats get up to so don't forget to share your fabulous photos with us on Facebook, Twitter and Instagram!