How to cope with pet-related grief – part 4
Losing a cat is never easy – whether they are missing, had to be rehomed, nearing the end of their life or have recently passed away. To support cat owners at a difficult time, Counsellor and Pet Loss Specialist Julia Dando took to the Cats Protection Facebook page to talk to them about their grief.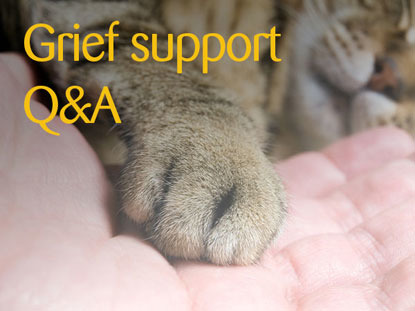 Here is a round-up of just some of the queries:
My cat got hit by a car and killed and left by the side of the road back in January and I'm still struggling to cope.
I don't want to get up in the morning and I can't sleep properly. Everything is a daily struggle, even bathing and shopping. I miss him so much. I keep thinking, was he wondering where I was when he was dying? I'd like to offer another cat a home but I feel like he'd think I was replacing him.
Losing a beloved friend can be a hard thing to go through. When the death is traumatic, such as a road traffic accident, this can have a significant impact upon how you will experience grief. Especially when there are unanswered questions leaving you feeling guilty and confused about what happened and what he went through in his last moments.
Grief affects people very differently and for some, the responses to grief can last a long time. It sounds like part of you wants to move forward in the grieving process and would like to give another cat a home - but there is part of you still heavily grieving the loss and questioning whether you would in some way be disloyal to your lost cat.
Allow yourself the time to grieve - there is no time limit. When you feel ready you might take on another cat. You will know when that time is right.
Our beautiful Lily was run over and killed last week.
She was only 15 months old. We are heartbroken as we have lost cats before but never in this way. I feel a little resentful that we have much older cats who have lived a long and happy life and we have been cheated out of the love and laughter Lily bought into our lives.
I'm so sorry to hear of Lily's sudden death. When our cats are taken so suddenly and in such traumatic circumstances, the impact upon how you grieve will be significant.
Anger and resentment are common responses to grief, especially when taken at such a young age - these things all add to the responses you might normally experience in your own unique way to grieve. It wouldn't be uncommon to feel cheated and to almost feel like bargaining, the older cats for her young life.
You might find the guides on grief and loss our website helpful as you navigate through your grieving process.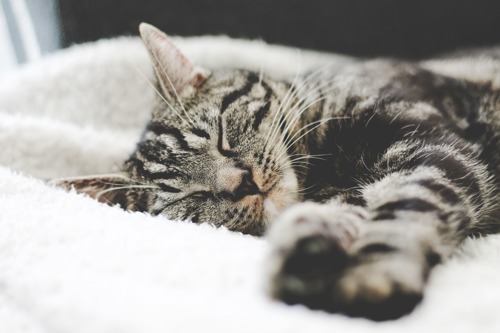 I euthanased my cat just over two weeks ago and I'm struggling to come to terms with my decision.
I noticed he hadn't been eating and was moving around slowly– this went on for about one week. When I took him to the vets, they said he had Pancreatitis. Treatment was expensive and there was no guarantee of recovery and I didn't want him in pain. I feel I have let him down and can't stop thinking of the what ifs, buts and maybes. I feel I've acted too hastily.
I'm so sorry to hear about what you've been going through over the last few weeks. Often even with all the information, this decision we have to make as pet owners will never feel right.
You are experiencing something called responsibility grief - it is a type of grief that often comes when these difficult decisions have had to be made. It is important to remember why you made this decision - you had noticed how much discomfort your boy was in and took him to the vets and you didn't want to see him in pain.
If you would like to talk things through with one of our trained volunteers, please do phone the support line.
Are children allowed to call and chat?
We recently lost our cat and my oldest daughter has taken it so hard. I feel at a loss on the best words to comfort her.
It's usually better for a parent to support a child through bereavement but we can support you in supporting her. You are welcome to call the support line and one of our volunteers can help you to think about how you can support your daughter while dealing with your own grief.
You might find this guide useful from our website: Parents and children - when a pet dies.

Whether you are facing the heartbreak of your cat passing away, want help with difficult issues like euthanasia, a cat who has gone missing or need someone to talk to about your loss: we are here for you.
The Paws to Listen service is a free and confidential phone line, that you can call to talk to one of our trained volunteer listeners. While we are unable to offer counselling, we can provide you with a sympathetic ear at this difficult time. Call us on 0800 024 94 94. The line is open 9am-5pm, Monday to Friday (excluding bank holidays).
As well as the phone line, there are a number of free online guides and leaflets to help owners deal with grief-related issues: https://www.cats.org.uk/what-we-do/grief