Gorgeous deaf cats Flash and Gordon find a new home.
Two beautiful deaf cats have found a home with new owners after being in the care of our Torquay Branch.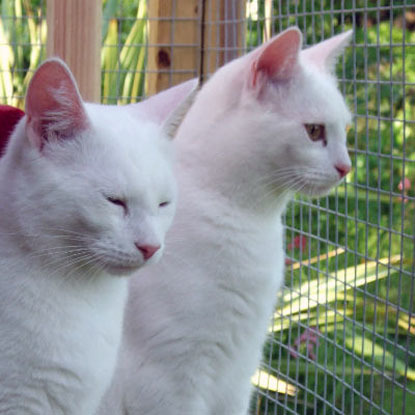 The cats, named Flash and Gordon, required a special home with patient and understanding owners that could keep them indoors because they are unable to hear danger signals such as cars or other animals.
Cats pay attention to human body language and can learn to recognise hand signals or the flashing of a torch. Consistent and distinct communication can help deaf cats get into a routine and avoids confusion.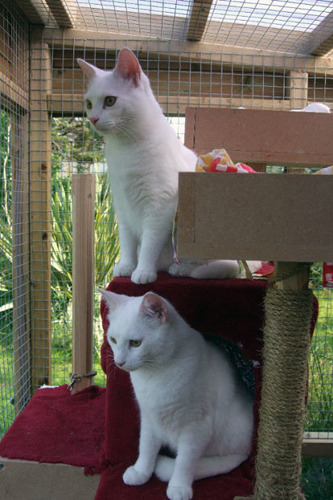 Brenda Greysmith, a volunteer at the Torquay Branch says: "Their new owners are a couple who had a deaf white cat before, so they know all the issues about not letting them out and how to signal with them.
"We took the boys over there and they looked so pleased with themselves – they received loads of attention and have lots of space. A great result all round!"
Deaf cats rely on their other senses to compensate for their hearing loss and once adapted to their deafness can enjoy a good quality of life. Find out more about caring for a deaf cat by reading our Veterinary Guide: Cats with disabilities.