Cats Protection's pet fostering service for people who are fleeing domestic abuse.
Paws Protect is Cats Protection's free temporary cat-fostering service for people fleeing domestic abuse.
With one in four adult women estimated to experience some form of domestic abuse, Paws Protect recognises the importance of removing barriers to people leaving abusive environments. Pets can be a huge barrier when leaving, as they are often used as part of coercive control. On average, it takes a survivor of domestic abuse three years to ask for help.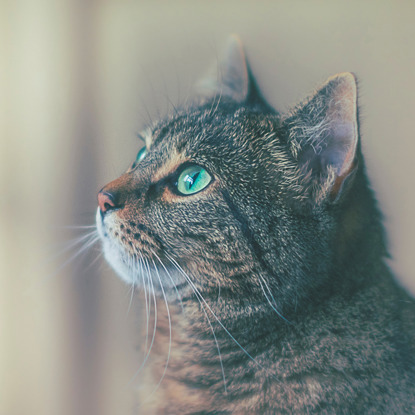 Paws Protect is a small, female-only team based at the National Cat Centre in Sussex, but we travel all over the South East in order to run the service, which currently operates in London, Hertfordshire, Essex, Kent, Sussex, Surrey, Bedfordshire, Berkshire and Buckinghamshire.
We speak to cat owners when they are at their most vulnerable, and we work to reassure them that we can help keep their cat safe so they can get themselves and their families to safety.
After receiving a referral, we arrange to collect the cat in a safe location and then bring them in to foster care, where they are loved and cared for until the owner is back on their feet, which can take six to nine months.
As you can imagine, this is a very emotional time for the owner, who is devastated to be parted from their cat and has such a lot of other challenges to deal with too. We offer emotional support and reassurance and do our best to help in any way we can.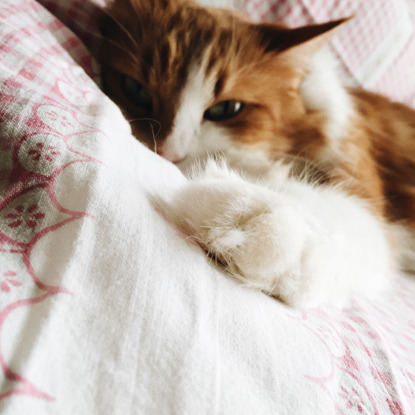 We keep in touch with both the owner and fosterer throughout the foster placement. Fosterers send photographs and little stories of what the cats are getting up to which we then send to the owner so they can see how well their beloved cats are being looked after. The whole service is totally confidential, so the fosterer knows nothing about the owner and vice versa, in order to keep everyone safe and not compromise the owner's identity.
All of the cats we take in are also neutered, microchipped, vaccinated and de-wormed and de-fleaed by our in-house veterinary team if they are not already, so the owners know they are happy and healthy.
The best part is when an owner gets in touch to let us know they have secured a safe new home and are ready to be reunited with their cat. It is a real pleasure to see how the new house becomes a home when the cat arrives back – tears are very often shed.
Since 2017, we have taken over 550 referrals to the service and have helped over 100 families flee domestic abuse. We continue to grow year on year; helping both cats and people.
If you need to access the service or are interested in becoming a fosterer, please do get in touch at pawsprotect@cats.org.uk or 0345 260 1280. You can find more information about Paws Protect at https://www.cats.org.uk/what-we-do/paws-protect