How to host a Pawsome Afternoon Tea for Cats Protection.
As today, 21 April, is National Tea Day we think it's the perfect time to tell you about an exciting new event we're launching that we're inviting cat lovers – and cake lovers – to take part in.
Join us on Friday 26 May for a Pawsome Afternoon Tea. Bake or buy some tasty treats, pour some friends and family a cuppa and have a fun-filled afternoon in aid of Cats Protection.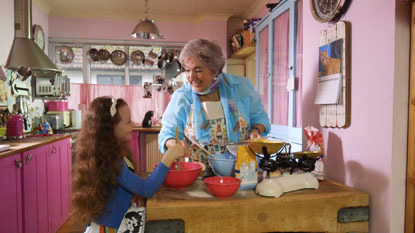 If you love cats, love a get-together or just love cake, we are asking you to hold your own Pawsome Afternoon Tea and help us help more cats and kittens in need. What better way to give unwanted cats a second chance?
Whether you'll be at home, in work or at school, invite your friends, family, colleagues and schoolmates to join you for an afternoon of tea, coffee, cakes, scones, sandwiches and anything else you fancy. Indulge in a little luxury to give cats and kittens across the country a chance of health and happiness.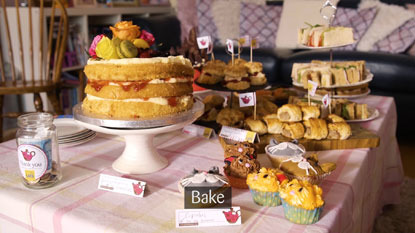 Sign up to receive your free pack at www.pawsometea.org and we'll send you everything you need to make your event the cat's whiskers. We've got bunting, cake flags, games, recipes and much more.
Need some inspiration now?
How to make a cat-face balloon for your afternoon tea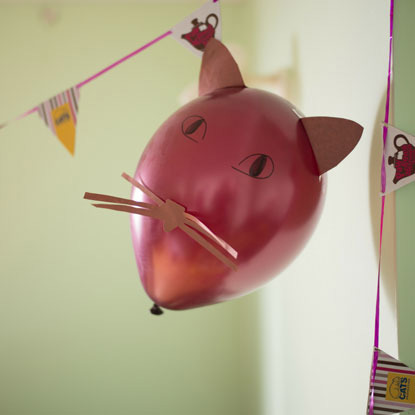 What you will need:
balloons (helium-filled balloons work best)
card or paper
pen
scissors
tape
Steps:
Fold over the short edge of your card/paper up to about 9cm
Draw a triangle and cut it out
Unfold your shape and cut in half down the fold
Fold a tab around 1cm wide at the bottom of each ear
Using tape, stick the ears on either side of the top of the balloon and the whiskers in the middle as shown
Draw and cut out a nose and whiskers
Using tape, stick the whiskers on to your balloon
Try adding more detail to the balloon using a marker pen
For even more Pawsome Afternoon Tea ideas, check out our Pinterest board.
So put the kettle on and start planning your Pawsome Afternoon Tea!