A recipe for gluten-free vegan biscuits for cat lovers.
It's Easter and although that normally means chocolate Easter eggs a-plenty, how about this year you try some healthy indulgence?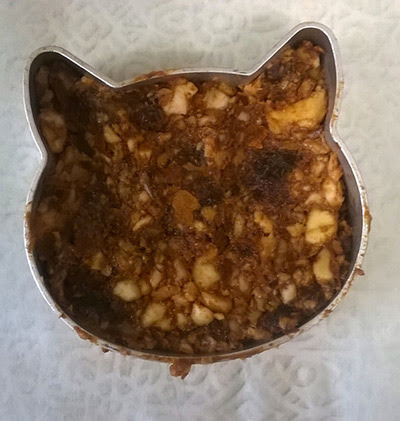 These cat-shaped biscuits are gluten-free, sugar-free and egg-free and yet packed with energy and goodness – children and adults alike will love them. Even better, they have very few ingredients, so are simple to make with children over the Easter holidays!
The recipe and photos were provided by cat lover and supporter Cat (great name!).
Makes 12 small cookies
Ingredients
1 cup (150g) mashed fruit/squash (this recipe uses half a plantain)
3/4 cup (100g) almonds
1 cup (150g) dates
Half a medium avocado (or coconut oil or butter, 2 tbs)
1-2 tbs cocoa powder (depending on how chocolatey you want it to taste!)
Half tsp cinnamon
Method
1. Pre-heat oven to gas mark 3/325 F/170 C
2. Blend all the ingredients in a food processor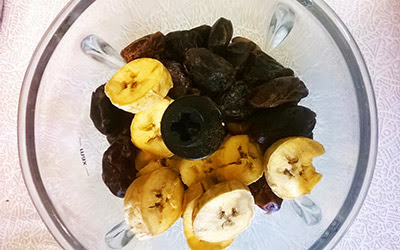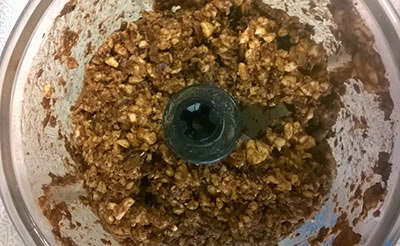 3. Form mixture into balls and mould into a cat-shaped cookie cutter
4. Arrange the biscuits on a baking sheet/parchment paper
5. Bake for 10 minutes and leave to cool
Delicious and sin-free!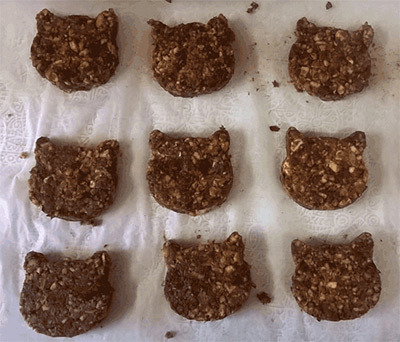 Please note these biscuits are for humans, not for cats!