Different ways you can support and raise funds for Cats Protection this Giving Tuesday.
Today is #GivingTuesday, a global day of giving. After Black Friday sales and Cyber Monday shopping online, #GivingTuesday is a remedy to the pressures of Christmas spending and an opportunity to help the causes we all care about.
This year the campaign has been launched in the UK and is encouraging people, charities and businesses to donate time, money or their voice to help a good cause.
Here are three ways you can help Cats Protection on #GivingTuesday:
1. Fundraise
We do not receive any government funding, so our work helping thousands of cats each year depends solely on donations, which is why fundraising is so important to the charity.
You can sponsor a cat pen, leave a gift in your will, take part in a workplace giving scheme, sign up to our weekly lottery, offer a donation and so much more – here are ways you can fundraise for Cats Protection.
We welcome more unconventional ways of raising funds too – in the past we've seen sponsored speed-dating events, skydives, abseiling, firewalks and one supporter even launched the Cats Protection logo into space!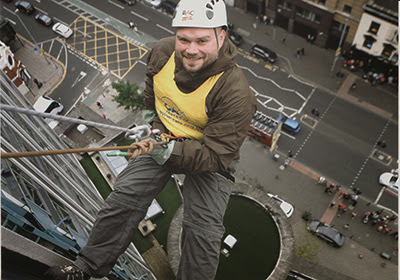 Andrew Doherty abseiling for Cats Protection's Belfast Adoption Centre
2. Volunteer
We help over 500 cats a day on average and this wouldn't be possible without the invaluable work of our 9,100 volunteers. Whether it's caring for cats by fostering, neutering or rehoming; volunteering as an education speaker; fundraiser; charity shop assistant; helpline phone volunteer or website editor – there are many different roles available. You'll make a difference, feel good, learn new skills and most of all have fun!
Sue Emlyn-Jones is a kitten fosterer for our Bridgend Adoption Centre. She says: "It takes patience, a lot of time and commitment and endless cleaning of sometimes very mucky kittens – but it is so worth it. The difference just a few weeks' of love and warmth makes the sleepless nights and the worry over these little dependent creatures, the very best role I could imagine."
Find an opportunity to volunteer for Cats Protection near you.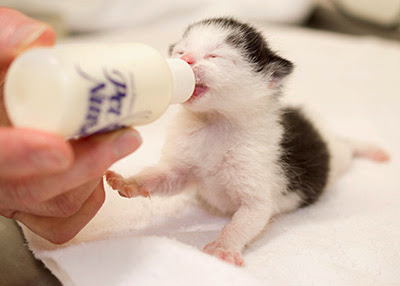 Feeding a tiny kitten is just one part of Sue Emlyn-Jones' role as a volunteer fosterer
3. Spreading the word
One of our main objectives is to improve people's understanding of cats and their care. We spread the word of cat welfare through national and regional press, TV, radio, our websites and more – and we even give talks to schools, community groups and the veterinary profession as well as taking opportunities to engage with politicians and decision makers.
But you can help us spread the word too – by subscribing to our official supporter magazine, The Cat, you're helping us to help more cats. By 'liking' our Facebook page or retweeting our tweets, you're getting the message out there and supporting our vital work for cats.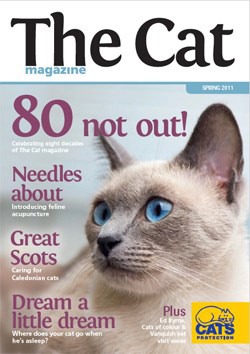 Anything that you can do to support Cats Protection this #GivingTuesday is much appreciated.