Beautiful black cat Jessie is a happier cat after coming from a multi-cat household where she struggled to compete for food.
Black-and-white cat Jessie was one of the first cats to arrive at Cats Protection's newly established Richmond Branch and has left a lasting impression on the volunteers who cared for her.
"We would like to highlight the story of Jessie, a very special case and one of our firsts!" said the Richmond volunteers.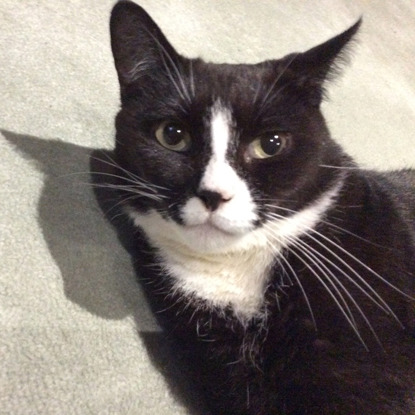 Jessie came from a home with multiple cats where she struggled to compete for food and resources. As a result she developed some behaviour problems and her owners decided they couldn't cope with her and handed her over to Cats Protection.
The volunteers explained: "Because she'd had a hard time getting to her food in her previous home, she made herself sick by eating it so quickly when she finally had access to it. She also started showing some signs of aggressive behaviour and inappropriate play due to stress and her new environment.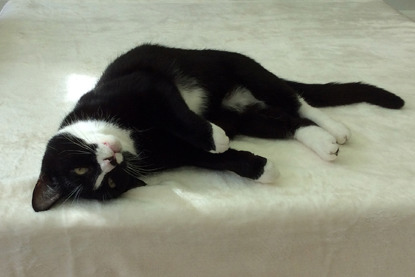 "When Jessie came into CP care, we worked carefully with her to help her get back on track. She was still young, only four when she came into care, and we knew that with patience, time and a good schedule, she would come to see life wasn't all bad."
Once in the care of her fosterer Jenine, Jessie was put on a special diet and given lots of play time and access to puzzle feeders. Jenine also made sure to give her plenty of space, and soon she started to notice a change. Jessie has now become a social, happy cat and has even found her forever home.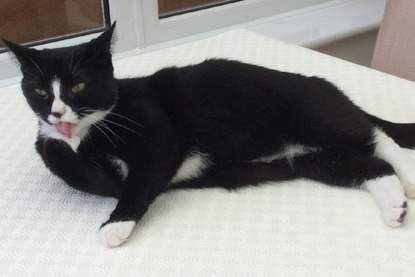 "Her new home has a garden and we knew it was the last bit missing to the puzzle of Jessie's well-being," said the branch. "She's longing to go outside, play and enjoy a bit of liberty, which would help settle her even more. Now a lovely little lady, her soon to be owner fell head over heels for her.
"She will leave our care in November and it's been quite a journey she's been on with us. We had to give her time to settle and learn how to help her with her quirks, because her behavioural issues were so difficult to manage initially. Finding a new owner willing to take on such a sass-pot is not easy!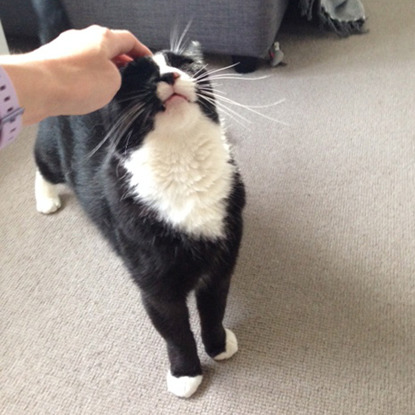 "She might be black and white, but she is one of our special cases. We are so happy we got to be a part of her journey and can now send her to the next adventure in her forever home. We really hope that with all the collective work of our various Cats Protection staff and volunteers, she will finally get the life she deserves."
To find your very own black cat, visit https://www.cats.org.uk/support-us/events/black-cats to see the monochrome moggies looking for homes and discover how you can get involved in #BlackCatDay!