Expecting a baby? Here's how to get your cat ready for your expanding family.
Counting down to the arrival of your new baby is an exciting time, but as you start to buy bottles and babygrows and decorate the nursery keep in mind that they you'll need to prepare your cat too.
Cats like routine so it's important to help them adjust to the new sights and sounds that come with a new baby in the home to prevent them from becoming stressed.
To help you get them ready for a new addition to the family, we've put together a helpful visual guide full of tips and tricks you can follow during each stage of your pregnancy.
We've also created a free download of baby crying sounds that you can play for your cat to get them used to your little one's wails. Find it, and instructions on how to use it, here.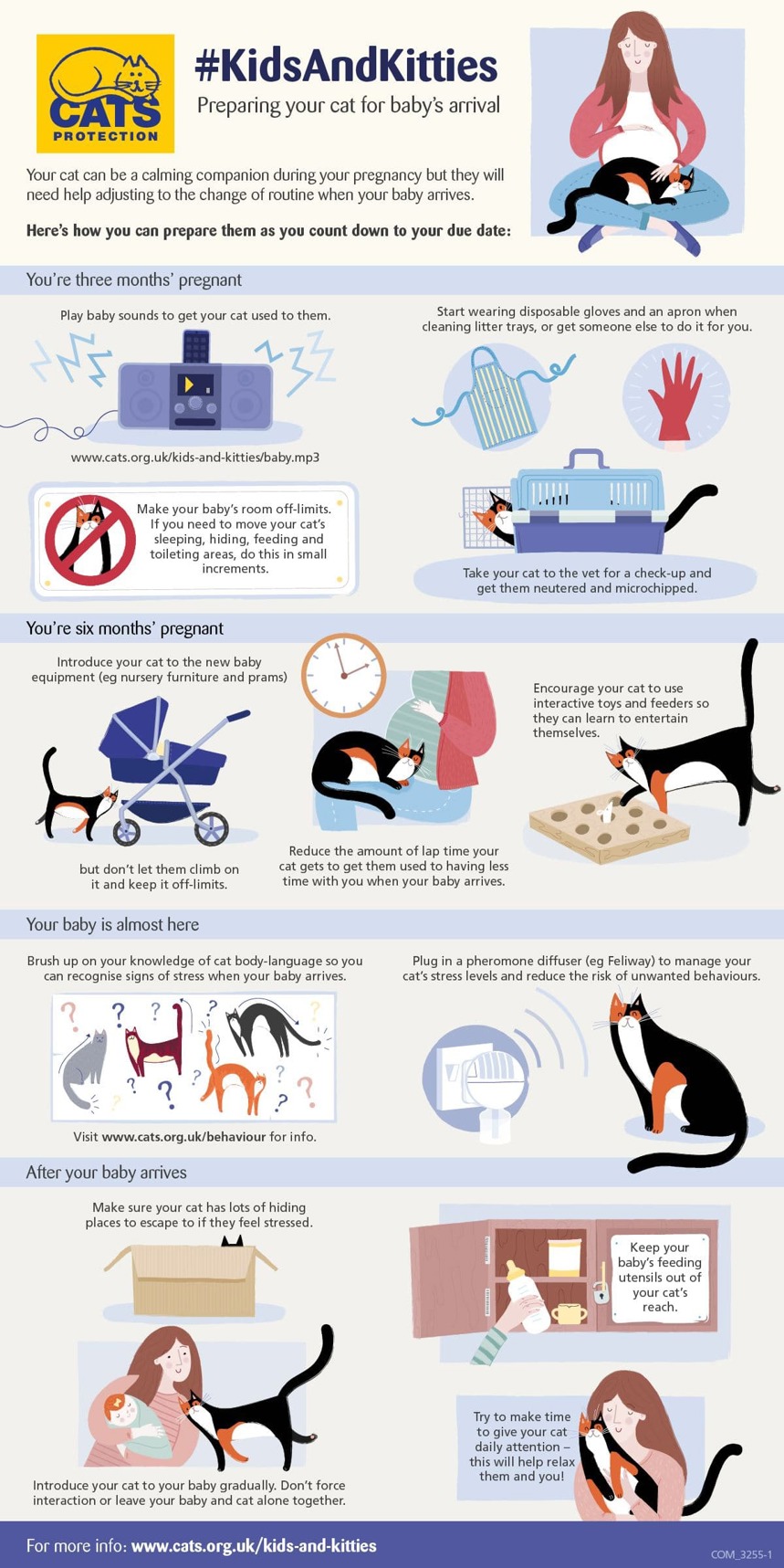 Cats Protection's Behaviour Officer Daniel Cummings also has some reassuring advice on how to reduce the risk of your cat becoming stressed by your new arrival in the video below.
By taking these simple steps to make sure your beloved moggy is happy, they will in turn be a wonderful calming influence during your pregnancy and make a purrfect companion for your child as they grow up.
A recent survey carried out by Cats Protection found that 9 in 10 expectant parents said their cat was a good companion during pregnancy and 96% of people agreed that there were benefits to children growing up with cats.
For more advice on kids and kitties, visit https://www.cats.org.uk/help-and-advice/cats-and-your-family/cats-and-children