Our friends at Shark helped us pick the names of Dodge's kittens and they're now ready to be rehomed in time for Halloween
Heavily pregnant Dodge arrived at our Bridgend Adoption Centre in July after a kind member of the public spotted her on the streets.
The poor stray weaved around the woman's feet looking for a fuss, so she named her Dodge as she had to keep dodging around her to avoid being tripped up.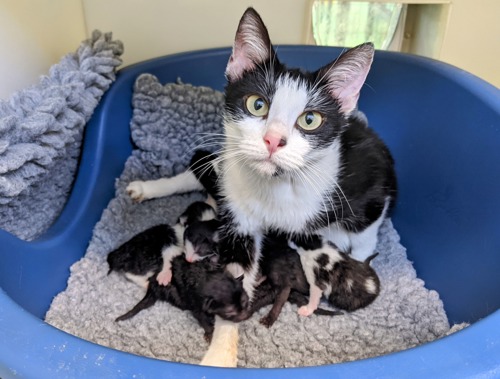 Dodge with her litter of newborn kittens
Once in our care, Dodge gave birth to six beautiful kittens on 21 July and we asked our official partners Shark for help naming them all.
Shark put a callout on their social media channels for people to suggest some names, and then the team picked their favourites.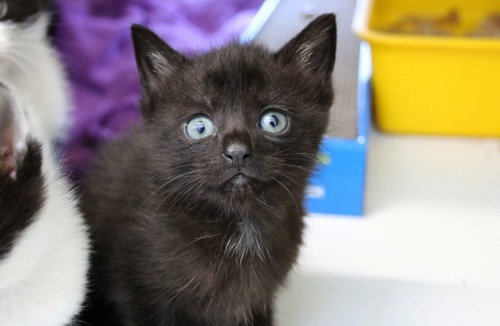 At five weeks old the kittens were gaining some independence 
The winning names were: Shadow, Salem, Sky and Magic for the boys and Luna and Storm for the girls – all appropriately seasonal for when the kittens would be old enough to be rehomed.
Over the following weeks we then gave Shark's followers updates on how the kittens were doing.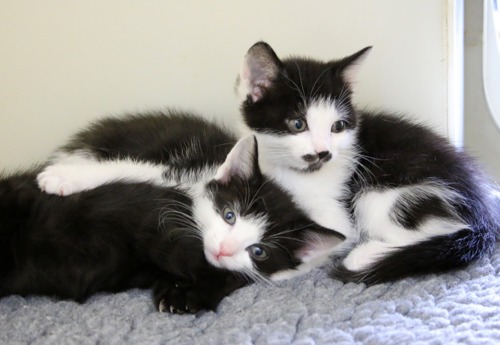 Magic (left) and Storm (right) at six weeks old 
At six weeks old the kittens were doing well and starting to eat solid food. Sky was a bit poorly and was put on a course of medication.
Dodge had her paws full as the kittens were all running around and playing. She has been a very patient mother, but we're sure when the time comes for them to leave she will be relieved to have a rest!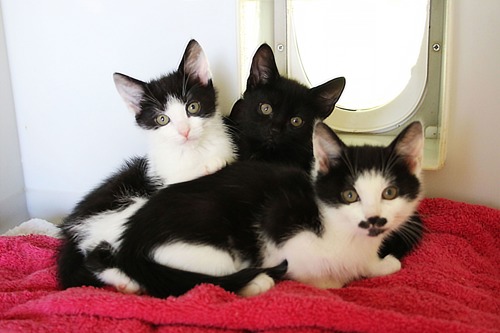 Magic, Shadow and Storm at eight weeks old
When the kittens were eight weeks old, Dodge and the majority of the kittens were neutered although Luna and Sky had to wait a little longer as they were still a bit too small.
So far Dodge, Salem, Shadow, Magic and Storm have been adopted and we're sure it won't be long before Luna and Sky find new homes too.
At 10 weeks old, Sky will soon find his new home
Shark have so far raised over £90,000 for Cats Protection's vital work and have committed to donating a further £50,000 each to Cats Protection and to Dogs Trust in 2021.
Shark is a leading name in upright and cordless vacuum cleaners and their TruePet range is purposefully designed for homes with pets. The powerful pet tool will quickly remove embedded cat hair from your floors and furnishings and Anti Hair Wrap Technology prevents it getting clogged with all that fluff.
Find out more about our partnership with Shark and how to purchase a TruePet vacuum cleaner for yourself.