Gifts in wills: Len Goodman is supporting Cats Protection through Remember a Charity in your Will Week.
Former Strictly Come Dancing judge Len Goodman is supporting Cats Protection through Remember a Charity in your Will Week.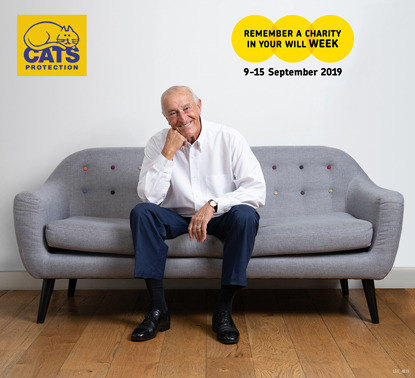 Len is showing his support to Cats Protection and lots of other charities by promoting this special way of giving. With gifts in wills helping one in every two cats in our care; we rely on these gifts to continue giving unwanted and abandoned cats a second chance in life. For example, gifts in wills have helped our Strictly named cats Lenny and Kevin.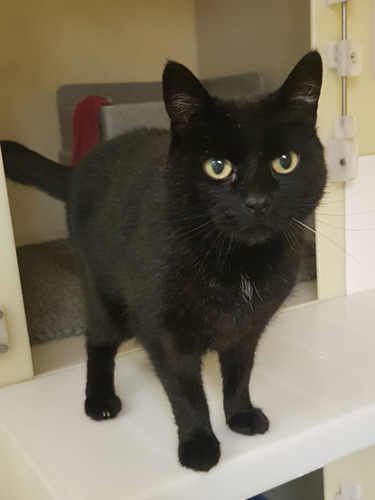 Lenny was left behind
Both Len Goodman and little Lenny grew up in London, but this cat didn't have the most glamorous start to life. Lenny came into the care of our North London Adoption Centre after he was sadly abandoned by his first owner, then when his neighbour who started feeding him moved away, he found himself left behind for a second time.
Luckily for Lenny he was bought into the care of Cats Protection where our amazing cat care assistants devotedly looked after him. His calm and placid nature began to shine through and with the love and attention provided by the North London Adoption Centre, he was lucky enough to find a new home.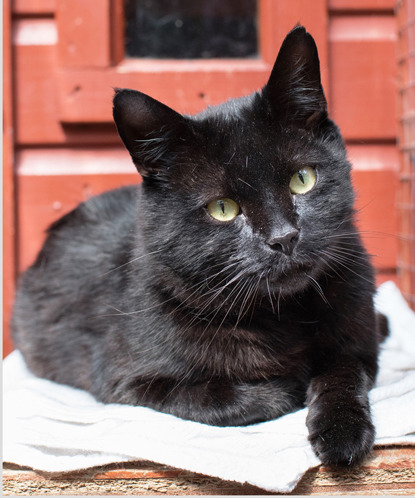 Kevin had some nasty injuries 
Kevin was in a similar boat to Lenny, he was found straying in a garden with a nasty abscess wound to his face. With the help of our East Surrey Branch, Kevin received the necessary antibiotics and wound cleaning treatments to help his injury heal. Kevin was also de-fleaed, wormed, neutered, vaccinated and microchipped and once he had recovered from his treatments he gained confidence very quickly.
Kevin's loving affectionate nature soon began to shine through and he found his forever home. His new owners described finding Kevin as love at first sight and now he's living the dream with all his creature comforts provided for, and his days on the road are firmly behind him.
Leaving a gift in your will, big or small, can help cats like Lenny and Kevin by bringing them in from the streets and enabling us to find them the loving home they deserve. The kind gifts left to us provide the cats in our care with a safe and loving environment where their dietary and health needs are met and they are supplied with endless amounts of affection from our amazing volunteers and employees.
This Remember a Charity in your Will Week could you consider helping cats in this special way? Cats Protection can even help you with the cost of writing a will through our current free wills offer. 
If you would like to find out more about leaving a gift to Cats Protection and our free will offer, please visit www.cats.org.uk/giftsinwills email giftsinwills@cats.org.uk or call us on 01825 741 271.