Meet 6-year-old cat Gabrielle and find out how you can sponsor her cat pen.
Every day hundreds of unwanted cats, like Gabrielle, are handed over to Cats Protection.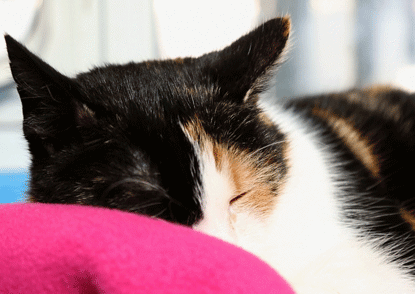 Six-year-old Gabrielle was brought into our Belfast Adoption Centre after a kind member of the public found her as a stray, along with her two kittens.
Her kittens thankfully found their forever homes a while ago but Gabrielle is still searching. She has feline asthma and takes a couple of inhalers throughout the day to manage her condition.
Sponsoring one of our cat pens is one of the best ways you can help cats like Gabrielle, providing them with shelter, warmth, food, medical care and the love they need. It's easy to become a sponsor right now, for as little as 19p a day.
Visit www.cats.org.uk/sponsor