We couldn't run our Cats Protection charity shops across the UK without our dedicated volunteers. Visit a shop or join the team! 
With thousands of cats coming into our care every year, there are lots of hungry mouths to feed, warm beds to provide and vet bills to pay. To help us make sure every cat gets the love and attention they need, we rely on funds kindly donated by members of the public.
One way you can support our work is by visiting one of over 100 Cats Protection charity shops across the UK and either donating some unwanted goods or picking up a bargain yourself. These shops are run by dedicated teams of cat-loving volunteers who generously donate their time to keep the shelves stocked and the tills ringing.
They're also on hand to direct you to any cat care advice you might need, or simply offer a friendly smile and a bit of cat chat! Here are some of the superstar volunteers you might meet in our shops.
Janet, Haxby Shop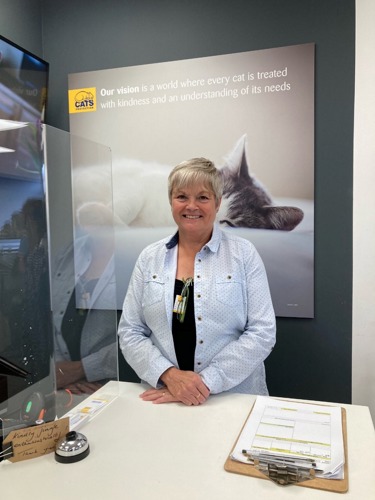 Janet is a cat enthusiast who's had many furry friends throughout her life. When deciding to volunteer her time somewhere she knew it had to be Cats Protection, so she could give something back.
"It's a fantastic, varied role within the store where I feel appreciated and valued for my time. It's a great team that welcomes me weekly and provides me with lots of tea and biscuits. I love the customer-facing role, with lots of opportunity to interact and share my knowledge of cats."
Dot, Arbroath Shop
Dot has been volunteering with us since the shop opened and is the queen of the sorting room. She always makes sure the sorting is done to a high standard, hoovering and tidying at the end of her shift. Dot is always the first to raise her hand to help out and was part of the team at the local monthly Sunday market recently. 
"I came to the shop to get out of the house and make new friends. I love being here and helping raise money for the adoption centre. I also enjoy the social events like the Christmas night out and our recent afternoon tea outing."
Helen, Haxby Shop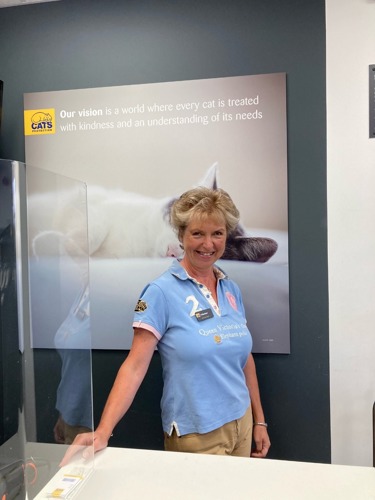 Helen is an animal lover and self-confessed 'crazy cat lady'. Initially wanting to volunteer at the adoption center she visited the store for a taster session and is now hooked (the clothing selection certainly helps!). Retiring from the NHS after 36 years of service, Helen missed a public-facing role, so loves the customer interaction the role gives.
"I enjoy the people and the interactions, the fantastic team spirit in store and the customer feedback, creating regular shoppers who come back time and time again. Reusability and sustainability of garments are important issues for me, so reusing items to be donated to a good cause is a great part of the role."
Carole, Westcliff Shop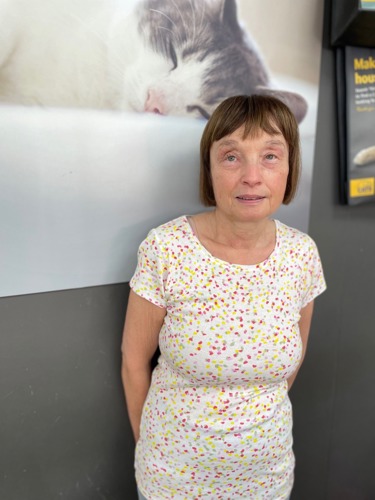 Carole has been volunteering for five years in the shop. She is also the Southend Branch Coordinator. When in the shop she volunteers on the till twice a week, and also helps out extra when needed.
"I started volunteering when I moved to Southend as I was new to the area and wanted to get to know the local community. I love cats and have two rescues myself. I love volunteering in the Westcliff Shop as it's such a friendly atmosphere and always a professional environment to volunteer in."
Hannah, Haxby Shop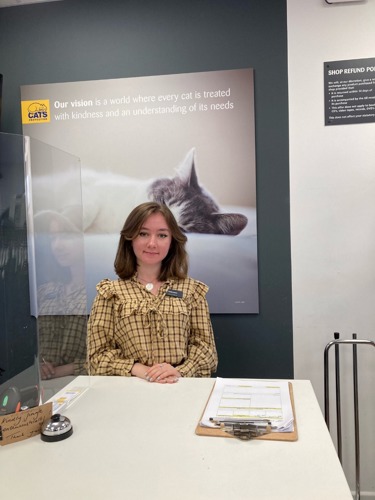 Hannah chose to volunteer in store to get experience working with the public and gain knowledge in a retail environment.
"I enjoy working with people and having various tasks to do within store that help build on my skill set. Working with donated goods and seeing the variety of clothing coming in is exciting. Plus seeing all the cat themed products!"
If you would like to volunteer with one our friendly shop teams, find out how you can get involved.