National Cat Awards 2016: Finalists revealed!
Our National Cat Awards are back, celebrating extraordinary feline tales of survival, companionship and bravery.

The awards, sponsored by Purina®, see shortlisted cats chosen across five categories: Furr-ever Friends, Hero Cat, Most Caring Cat, Outstanding Rescue Cat and Purina® Better Together.
Furr-ever Friends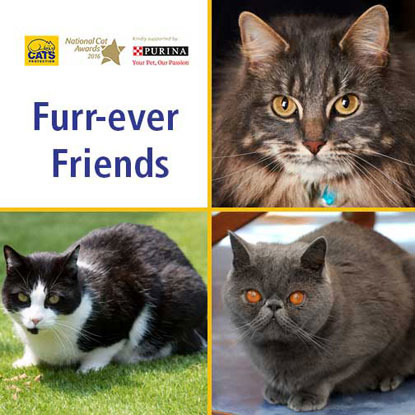 Photos: Simon Jacobs, Koray Erol and Darren Cool, all at Caters News

Hero Cat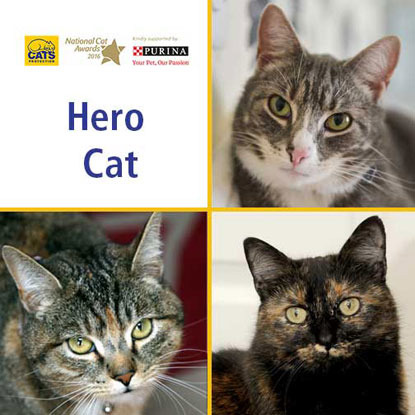 Photos: David Charlton, Michael Scott and Koray Erol, all at Caters News
Most Caring Cat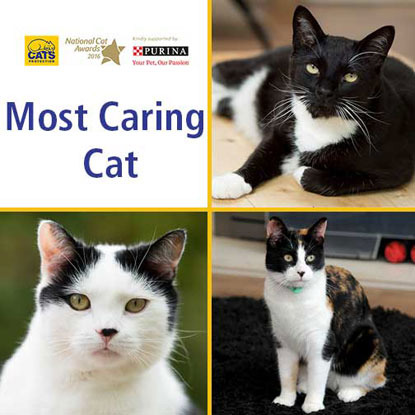 Photos: Darren Cool, Matt Horwood and Koray Erol, all at Caters News
Outstanding Rescue Cat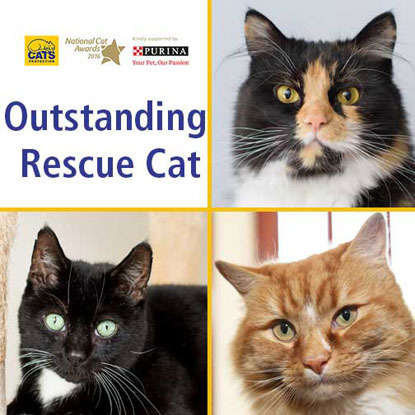 Photos: Georgi Mabee, Brian Sutherland, and Darren Cool, all at Caters News
The owners will find out if their cat is a winner at a star-studded award ceremony on Thursday 4 August at The Savoy in London, kindly funded by Purina® and hosted by the 'Voice of the Balls' on BBC1's National Lottery TV programmes, Alan Dedicoat.
Celebrity judges, including actress Anita Dobson and broadcaster John Stapleton, will present the awards and pay tribute to the nation's top cats.
Members of the public will be invited to vote for their favourite Purina® Better Together finalist @PurinaUK or at www.facebook.com/PurinaUK towards the end of June.
Each winner will receive a trophy, a pet store voucher, a year's subscription to Cats Protection's The Cat magazine and a three-month supply of Purina® cat food.
To find out more and view details of the finalists, please visit https://www.cats.org.uk/support-us/events/nca